$1.5 Million Awarded to Four Foster Youth Dropout Prevention Pilot Programs
Central Texas, Dallas and San Antonio regions awarded funding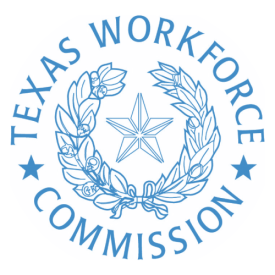 AUSTIN—The Texas Workforce Commission (TWC) recently announced the award of $1.5 million in funding for the Foster Youth Dropout Recovery and High School Completion pilot program to help current and former foster youth ages 16 to 25 earn a high school diploma or its equivalent, and obtain high-demand workforce skills with the goal of ensuring that this vulnerable population has a pathway to postsecondary education or employment in high-demand occupations.
"It is imperative that Texas gives every child the best chance to succeed, and this is especially true for at-risk foster children," said Governor Greg Abbott. "The Foster Youth Dropout Recovery and High School Completion pilot program is an important collaboration between community and education and workforce agencies to help ensure Texas foster youth have the chance to obtain a postsecondary degree or gain workforce skills needed for successful employment. I am proud of the important work this program has started and look forward to its success."
According to the Texas Education Agency, approximately 27,000 students in foster care attend Texas public schools during the school year. The percentage of students in foster care who drop out is more than three times higher than students who are not in foster care. Through mentoring, career guidance and one-on-one counseling, the goal of the Foster Youth Dropout Prevention pilot program is to ensure that a greater number of Texas foster youth students complete high school and obtain a postsecondary degree. Foster youth can also benefit from free tuition at Texas colleges and universities if enrollment in the state's tuition fee waiver program is completed by age 25.
This initiative was included among the recommendations of the Tri-Agency Report to the Governor: Prosperity Requires Being Bold: Integrating Education and the Workforce for a Bright Texas Future released in 2016. Commissioners from TWC, the Texas Education Agency and the Texas Higher Education Coordinating Board identified a need to support foster youth among major initiatives included in statewide efforts for the next generation that will make Texas the clear leader in targeted fields and position the state for future economic success.
"These Foster Youth pilots will demonstrate how we can work in partnership to enhance postsecondary outcomes for former foster students by increasing their rates of high school completion, high-demand skills attainment, and postsecondary enrollment," said TWC Chairman Andres Alcantar.
The $1.5 million will be used to create four 18- to 24-month high school completion pilot programs for current and former foster youth that will support internships, applied learning opportunities, and offer support services for postsecondary education and training opportunities.
"The pilot program will not only assist foster care youth in becoming independent adults, but will help meet the growing demand for skilled workers and provide an additional talent pipeline for our Texas employers," said TWC Commissioner Representing Employers Ruth R. Hughs. "
"Foster youth will have an opportunity to gain higher education credentials and workforce skills to assist with transitioning into the Texas workforce," said TWC Commissioner Representing Labor Julian Alvarez.
Texas Child Protective Services staff currently work with local school districts on credit recovery efforts for youth in foster care. The purpose of this project is to greatly enhance and supplement these valuable efforts. New programs that received funding through the Foster Youth Dropout Prevention and Recovery High School Completion Pilot Program include:
Dallas Independent School District (Dallas ISD) — $498,051 is launching and implementing a two-year pilot program with CitySquare's Transition Resource Action Center and Workforce Solutions Greater Dallas. The grant will enable the district and CitySquare to hire trained personnel to engage in the one-on-one counseling and mentoring students require, provide incentives to students for successful completion of program steps, engage them in job training, and provide $50,000 to establish paid internships with local employers. Dallas ISD will work with Workforce Solutions Greater Dallas to develop internship opportunities and job training skills for employment placement.
Goodwill Industries of Central Texas — $346,476 is dedicated to a comprehensive array of support services to current and former foster care youth to support high school completion, credential attainment, and successful job placement at the Goodwill Excel Center. Partnering with LifeWorks Youth Resource Center and Workforce Solutions Capital Area, the Goodwill Excel Center will provide Life Coaches for case management and mentoring, mental health counseling, on-site childcare, student engagement and retention strategies. The pilot program will assist youth with dual credit, internships, and Career and Technical Education certification opportunities in high demand occupational fields.
Pharr-San Juan-Alamo Independent School District (PSJA ISD) — $291,727 is providing services for current and former foster care youth between the ages of 16- to 25 years of age through the College Awareness Preparation & Success (CAPS) program. PSJA ISD, in conjunction with local community colleges, Workforce Solutions Lower Rio Grande Valley and the BCFS-HHS McAllen Transition Center, will reach out to foster care youth to complete high school, continue into a post-secondary education program and find gainful, sustainable employment.
San Antonio Independent School District (San Antonio ISD) — $363,701 is enhancing district programs with two full-time, Fostering Connections Social Worker/Case Managers. The social workers will provide intensive monitoring of school performance, attendance, and external issues preventing a foster student from reaching academic potential. Fostering Connections will also create pathways to employment and postsecondary education through numerous opportunities for internships and creating a strong "hand-off" enrollment process for institutions of higher education. The caseworkers will work with the Office of Postsecondary Support to provide regular communication and assistance through the first year of college.