Opioid Commission's Anti-marijuana Argument Stirs Anger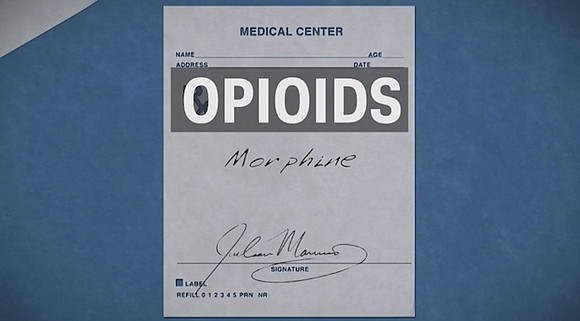 By Wayne Drash, CNN
(CNN) -- New Jersey Gov. Chris Christie, head of the presidential commission on opioids, warned of the dangers of marijuana in a letter to President Donald Trump earlier this month about the panel's findings, saying the current push for marijuana legalization could further fuel the opioid epidemic.
"There is a lack of sophisticated outcome data on dose, potency, and abuse potential for marijuana. This mirrors the lack of data in the 1990s and early 2000s when opioid prescribing multiplied across health care settings and led to the current epidemic of abuse, misuse and addiction," Christie wrote in the letter, which was released with the commission's final report.
"The Commission urges that the same mistake is not made with the uninformed rush to put another drug legally on the market in the midst of an overdose epidemic."
Ben Carson, the former Republican presidential hopeful and now Cabinet secretary, added to the argument during the final commission meeting, speaking nostalgically of the Reagan-era "This is your brain on drugs" ad campaign and its infamous fried egg imagery.
"It frequently starts with something as seemingly innocent as marijuana," said Carson, the secretary of the Department of Housing and Urban Development, who was among several officials to speak at the meeting.
But some experts say the commission's fixation on marijuana was bizarre and troubling, lending credence to outdated views of marijuana as a gateway drug. And these experts want to nip such thinking in the bud.
They emphasized that they support efforts to curb the nation's opioid epidemic, but not the demonization of marijuana in the process.
"I was surprised to see negative language about marijuana in the opioid report," said Dr. Chinazo Cunningham, a professor of medicine at the Albert Einstein College of Medicine. "Research that examines pain and marijuana shows that marijuana use significantly reduces pain. In addition, the majority of studies examining marijuana and opioids show that marijuana use is associated with less opioid use and less opioid-related deaths."
She took particular issue with one line in Christie's letter in which the outgoing governor said research conducted by the National Institute on Drug Abuse "found that marijuana use led to a 2½ times greater chance that the marijuana user would become an opioid user and abuser."
"In general, the body of research does not back up this claim," Cunningham said.
Cunningham's research found states where medical marijuana is legal had 25% fewer opioid overdose deaths than those without medical marijuana laws. She's also starting a study that she hopes will involve 250 people who are using opioids for chronic pain and are starting medical marijuana. The first-of-its-kind study will follow the patients for 1½ years to examine the effects of medical marijuana and opioid use.
"People are dying every day from opioid overdoses. We must act now," Cunningham said. "We must offer a broad range of non-opioid strategies to address pain, and we must study these strategies."
Cannabis remains a Schedule I substance, the classification by the Drug Enforcement Administration for drugs believed to have a high potential for abuse along with some potential to create severe dependence. With federal restrictions placed on marijuana, scientists have to overcome various legal and procedural hurdles to research it.