Panther Student-Athletes Continue To Graduate At High Rate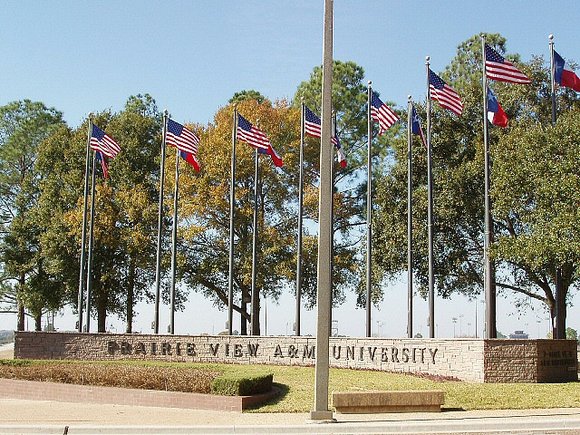 Prairie View A&M University student-athletes continue to graduate at levels which exceed the national average, according to data announced today by the NCAA.
The Panthers' student-athlete graduation success rate (GSR) is 64 percent. The graduation success rate is determined by the sum of two categories: the percentage of freshmen student-athletes who entered PVAMU in 2010-11 and graduated in a six-year period ending in 2016-17, combined with the percentage of student-athletes who entered the University during a four-year period from 2007-08 to 2010-11.
A total of 40 percent of all student-athletes who entered Prairie View A&M in 2010-11 graduated from the University in the calculated six-year span. Additionally, 48 percent of student-athletes who entered the University during the four-year period of 2007-08 to 2010-11 earned degrees.
"We continue to be pleased with the graduation success rates of our student athletes," Prairie View A&M Vice President and Director of Athletics Ashley Robinson said. "We will always be diligent and committed to providing resources to create academic success, laying the foundation for success in competition and in life."
The GSR for student-athletes is based only on those receiving some form of athletics aid (grants, scholarships, etc.) upon entering the University.
A total of 11 PVAMU sports programs posted a GSR of at least 65 percent. Women's soccer had the highest GSR at 83 percent, followed by volleyball (81 percent), women's basketball and women's golf (80 percent), women's bowling (75 percent), softball (73 percent), women's cross country/track and tennis (71 percent), and baseball, men's golf and men's tennis (67 percent).
"We are proud that our student-athletes continue to demonstrate how they value their success in the classroom," said Brittney Johnson, Assistant Athletic Director, Student Athlete Support Services. "They continue to embrace the academic services we provide, leading to our ultimate goal of seeing our student-athletes graduate."