SNL Gets Tough On Roy Moore, Fox News Defends Him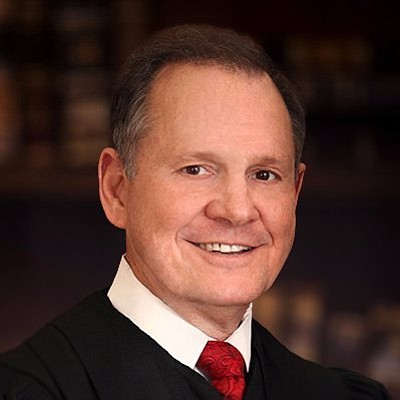 By Dean Obeidallah
(CNN) -- Saturday Night Live and Fox News both addressed the allegations that Republican US Senate candidate Roy Moore had relationships with several teenage girls, including a 14-year-old, when he was in his 30s. But it was the comedy show that drew viewers' attention to the harm in Moore's alleged behavior, while various people on the so-called news network attacked the credibility of the women in an effort to help Moore.
For example, last night SNL opened with a sketch taking on the Moore sex scandal with SNL's Mikey Day playing a cowboy-attired Moore. First, Moore met with Mike Pence (SNL's Beck Bennett) who comically expressed his concerns that the allegations were true: "It's hard to convince people you're not into young girls when you dress like 'Woody' from Toy Story." SNL's Pence then added on a serious note, "I want you to consider stepping aside."
After Pence exited, SNL's Kate McKinnon entered, reprising her hilarious role as Jeff Sessions. Sessions first noted that Moore had "been doing some controversial stuff," reminding viewers of Moore's actual record: "You wave a gun around on stage, tell folks Muslims shouldn't be allowed in Congress and that 9/11 was God's punishment for sodomy." Sessions then declares: "I love it. You check a lot of boxes for me."
But Sessions even expressed his concerns: "I'm usually the creepiest one in the room, but I look at you, and I'm like 'Oh my God.'"
"I'm Alabama but you, you sir, are too Alabama. Get out."
And on SNL's Weekend Update, co-anchor Colin Jost joked about Moore wearing a cowboy outfit: "He looks like a guy who shows up in 'Westworld' and says, 'Hey, can someone show me where the middle school is?'" (Weekend Update also comically took on the recent rash of sexual misconduct incidents involving Louie CK, Harvey Weinstein and Kevin Spacey.)
But what did we see on Fox News? Spin, spin and some more spin all calculatingly designed to help Moore.
Sean Hannity was the first out of the gate defending Moore on his Fox News radio show shortly after the allegations broke Thursday. Hannity first attacked Republicans like John McCain who called for Moore to withdraw. "So now you've got the swamp, you've got the sewer, you've got the establishment -- they hate Roy Moore...(he's) somebody they can't control," he said.
Then Hannity jaw-droppingly agreed with his guest that Moore's relationships with the four then-teens were "consensual." After a media firestorm erupted, however, Hannity backpedaled, saying he "misspoke" and he only meant Moore's relationship with the older teenagers, not the 14-year-old, was consensual.
Despite Hannity claiming he "misspoke," that night on his Fox News show he continued trying to help Moore. This time, though, it was by way of his guest who attacked the credibility of Moore's accusers, saying "there are women that are victims of predators," but they are "very few and far between." Hannity didn't push back at all. (In reality, studies have found only 2% to 10% of sexual assault claims are false.)