Introducing Besado Platinum Tequila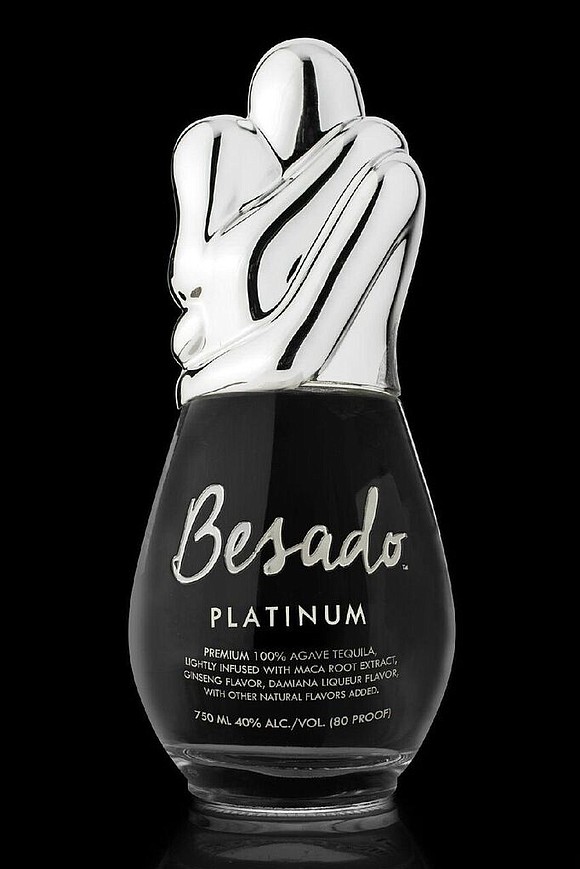 HOUSTON (November 2017) – Made with premium, pure blue agave tequila, Besado Platinum is a tequila liqueur that is multiply-distilled, charcoal-filtered and delicately infused with Ginseng, Damiana and Maca Root. Individually these herbs are grown and commonly used in Mexico, Central and South America and China, but when infused together they exude seductive, mood-boosting properties. Suitable for mixed drinks and handcrafted cocktails, Besado focuses on impeccable quality and refinement. Signature Besado cocktails that fully showcase the tequila are:
•Fresh Kiss Mojitowith Besado Platinum, fresh lime juice, sugar, mint and club soda,
•Mexican Mulewith Besado Platinum, ginger beer and an orange wedge
•Seductive Margarita with Besado Platinum, vanilla bean seeds, grapefruit juice,
ginger beer and margarita cocktail mix
"Weare catering to refined palates by using herb infusions that provide a smooth finish and exceptional taste profile," said Alonzo Pierce, Chairman and President of International Spirits & Beverage Group, Inc. The gorgeous,eye-catching packaging of Besado Tequila is heavily influenced by its name, which means, "kiss,"in the romantic Spanish language. Each bottle is handcrafted in small production batches and retails for $39.99-$44.99in 750 ml bottles. Besado Tequila pleasantly marries citrus notes with bold herbal flavors.