Congresswoman Sheila Jackson Lee Expresses Deep Concerns Over Crash of U.S. Navy Plane Near Japan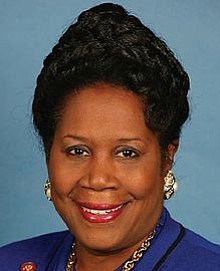 Washington, DC – Congresswoman Sheila Jackson Lee, a Senior Member of the House Committees on Judiciary and Homeland Security and Ranking Member of the Judiciary Subcommittee on Crime, Terrorism, Homeland Security and Investigations issued the following statement about the crash of a U.S. Navy plane near Japan:
"I am deeply concerned by the crash of a U.S. Navy aircraft in the sea off Japan. Authorities say the Grumman C-2 Greyhound had 11 people on board when it went down roughly 500 miles southeast of Okinawa.
"So far 8 people have been rescued and are said to be in good condition, but 3 others who were on board are still missing. I pray for their families and for a speed search and recovery to bring them home safely.
"Moving forward, I call on the Pentagon to conduct a thorough investigation to understand the nature of this crash and to prevent future accidents from taking place. The men and women and serve and protect our nation deserve nothing less."