Prince Harry and Meghan Markle Make First Appearance After Engagement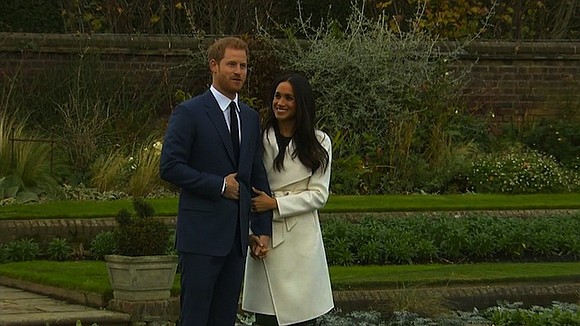 By Lauren Said-Moorhouse and Max Foster, CNN
(CNN) -- Britain's Prince Harry and the American actor Meghan Markle have made their first public appearance since their engagement was announced earlier Monday.
The couple appeared at a photocall in the Sunken Garden at Kensington Palace in London on Monday afternoon, where Harry told reporters he knew Markle was "the one" from "the very first time we met."
The Prince declined to elaborate on his proposal to Markle, but when asked whether it was romantic, he smiled and said, "of course it was."
The pair, who became engaged quietly earlier this month, will marry in spring 2018 and live at Nottingham Cottage at Kensington Palace, where Harry currently resides.
Monday's announcement of the forthcoming nuptials was made by Harry's father, Prince Charles, in a statement released from his office at Clarence House.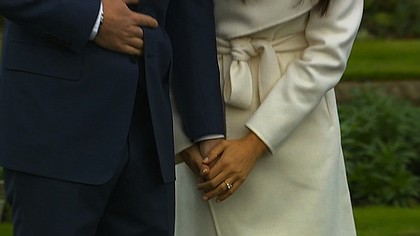 Prince Charles said he was "delighted to announce" the engagement, adding that Harry had informed "The Queen and other close members of his family."
"Prince Harry has also sought and received the blessing of Ms. Markle's parents," the statement added.
The couple will make an official engagement appearance on Monday afternoon before taking part in a broadcast interview which will air in the evening.
Harry's grandparents, Queen Elizabeth II and her husband Prince Philip, are "delighted" for the couple and "wish them every happiness," a Buckingham Palace spokesman said.
Shortly after the announcement, Kensington Palace released a statement on behalf of Markle's parents, Thomas Markle and Doria Ragland.
"We are incredibly happy for Meghan and Harry. Our daughter has always been a kind and loving person. To see her union with Harry, who shares the same qualities, is a source of great joy for us as parents.
"We wish them a lifetime of happiness and are very excited for their future together," the statement ended.
Harry's brother, William and his wife, Catherine, who also reside at Kensington Palace, shared their joy at the impending union on Monday.
"We are very excited for Harry and Meghan. It has been wonderful getting to know Meghan and to see how happy she and Harry are together," they said in a statement.
Monday's announcement ends persistent speculation over when the 33-year-old prince -- who is now fifth in line to the British throne -- would propose to the actor.
Harry and his fiancée made their first public appearance as a couple in September at the Invictus Games in Toronto.
The pair were introduced in July 2016 by mutual friends in London, Markle confirmed in September. Markle is best known for her role on TV show "Suits" as well as her philanthropic work.
The 36-year-old LA native spoke of her royal relationship for the first time earlier this year telling Vanity Fair: "We're two people who are really happy and in love."
Markle, who has been previously married, spoke candidly about the media attention that comes with dating a member of the British royal family, saying it has its "challenges" before adding that she has her "boyfriend's support."