Why the Massacre of Muslims in Sinai Was Too Extreme for al Qaeda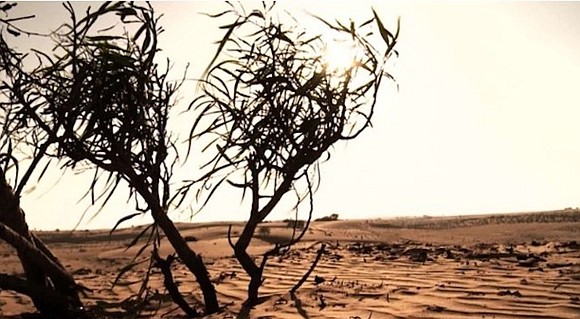 By Tim Lister, CNN
(CNN) -- It is unusual for militant Islamists to condemn terror attacks against "non-believers," but so grotesque was last Friday's onslaught in Egypt that several extremist groups have threatened revenge against its perpetrators.
While no one has yet claimed the attack, its location and method point to the Islamic State in Northern Sinai (ISNS), a group that has proved both ruthless and resilient in the face of the Egyptian military's attempts to crush it over the last four years.
More than 300 people were killed -- among them nearly 30 children -- as they attended prayers at the al Rawdah mosque near the Sinai town of Bir al-Abed. The mosque was associated with the Sufi tradition within Islam, which is regarded as apostasy by ISIS and by some in al Qaeda.
The Islamic State in Northern Sinai is an affiliate of ISIS and the most powerful jihadist group in Egypt -- but not the only one. Smaller militant factions closer to al Qaeda quickly distanced themselves from the mosque attack.
Jund al-Islam, which is regarded as pro-al Qaeda, declared that it was "a great sin and transgression to violate the sanctities of Muslims." It claims to have carried out an attack last month against ISNS, which it regards as "Khawarij" -- a term from the 8th century used to describe those who go against Islamic leaders and institutions.
Another militant group -- Ansar al-Islam -- offered condolences to the families of the victims of the massacre and said that God promised torment for anyone who killed a Muslim unjustly. In a statement issued on Saturday, it pledged to take revenge against the "transgressors who spilled the blood of the worshipers in a house of Allah."
Ansar al-Islam is well-organized and regarded as more aligned with al Qaeda than ISIS. It claimed responsibility for a devastating ambush of Egyptian troops in the western desert last month.
The group is led by Hisham Ashmawy, a former captain in the Egyptian special forces. Ashmawy belonged to the group in Sinai that preceded ISNS -- known as Ansar Beit al-Maqdis -- but he appears to have left when it became an affiliate of ISIS. Counter-terrorism analysts have said the split was both ideological and to do with personal rivalries.
The condemnation of the ISNS attack is evidence of the ever-widening enmity between ISIS affiliates and al Qaeda-inspired groups, and raises the question of whether the latter will begin to confront ISNS militarily as well as ideologically.
True believers
ISIS is doctrinaire about its definition of true Muslims, and has often warned that it would target the Sufi community. "Our focus lies in the war against polytheism and apostasy, and among those Sufism, sorcery and divination," said a spokesman in ISIS' online publication al-Naba a year ago. The article even mentioned al Rawdah, yet the mosque appears to have had little protection.
ISIS is not alone among jihadi groups in targeting other Muslim denominations, and especially Sufis. Adherents of Boko Haram in Nigeria also see Sufism as apostasy. In Pakistan, Sufi shrines have come under frequent attack, most recently in February this year, when a suicide bombing claimed by ISIS killed at least 70 people. And when Islamist militants linked to al Qaeda briefly seized the city of Timbuktu in Mali in 2012, they demolished centuries-old Sufi mausoleums and libraries, several of which were UNESCO world heritage sites.