AHF Presents Free World AIDS Day Concert Featuring Sheila E., Yandel and Becky G.
Miami concert on Friday, December 1st at the Bayfront Park Amphitheater will be co-hosted by Puerto Rican Comedian Aida Rodriquez.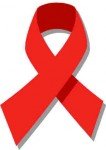 FORT LAUDERDALE (November 27, 2017) In commemoration of World AIDS Day and in celebration of its 30th Anniversary, AIDS Healthcare Foundation (AHF), the world's largest HIV/AIDS service organization, will host a free concert event hosted by comedian Aida Rodriquez and featuring Grammy-nominated artist and actress Sheila E., Latin Grammy Award-winning reggaeton artist Yandel and hot, new singer-songwriter Becky G on Friday, December 1st at Miami's Bayfront Park Amphitheater, located at 301 Biscayne Blvd.
The event will feature a special presentation by Carmen Yulin Cruz, Mayor of San Juan, Puerto Rico. Mayor Cruz will give an update on Puerto Rico, sharing the current needs for recovery of the island and a "call to action" for further community support. AHF Southern Bureau Chief Michael Kahane and members of the AHF Board of Directors will also present Mayor Cruz with the 2017 Humanitarian Award for her ongoing courageous and heroic leadership following hurricanes Irma and Maria. In addition, AHF will also launch the next phase of the Power 2 Puerto Rico fundraising campaign for its ongoing hurricane relief efforts in Puerto Rico. AHF will make a dollar-for-dollar match for all funds that are raised during the concert.
Doors will open at 6:00 p.m. and the show will begin at 6:30 p.m. Tickets are free by registering at AHF.org.
"We are very excited that these amazing artists are joining us as AHF celebrates 30 years of community impact and continues to create ongoing awareness around the needs that still exist as we work to address the growing HIV/AIDS epidemic, especially in Miami-Dade and Broward counties," stated AHF Southern Bureau Chief Michael Kahane. "We are equally as pleased that San Juan Mayor, Carmen Yulin Cruz will join us as we both honor her for her courageous leadership and continue to raise funds at the concert to further support the critical needs of the people of Puerto Rico. The cameras have all gone away, but the dire needs of the island are continuing to grow, and AHF is committed to continue to lead the charge in keeping the community engaged in supporting our fellow citizens."
The Miami event is a part of a series of global activities AHF will present to both commemorate World AIDS Day on December 1st and celebrate its 30th anniversary as it continues to spread awareness about HIV and AIDS. Other events include free concerts in Los Angeles, Haiti and Mexico City as well as free awareness and testing events in local communities throughout the U.S., Africa, Latin America, the Caribbean, Eastern Europe and Asia.