GivingTuesday ALERT! · 1000 Book Holiday Challenge (on Facebook) 1000 Books for 1000 S.F. Bay Area Children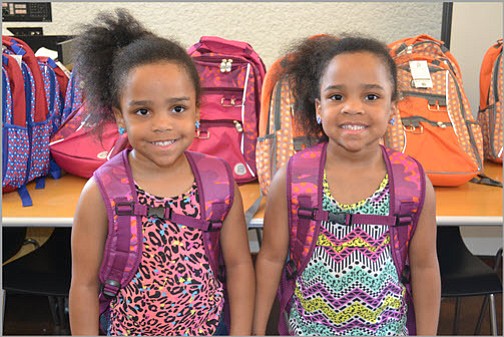 San Francisco Bay Area, CA: Love 4 Literacy invites adults to invest in its children's literacy by participating in its '1000 Book Holiday Challenge' (on Facebook) in recognition of Giving Tuesday. The goal of the Holiday Challenge is to make available 1000 culturally relevant books for 1000 Bay Area children of color. Contributions of books or monetary donations toward the purchase of a book will place a culturally relevant and
inspiring book in the hands of a deserving child, inspire dreams, and raise confidence. A child's Love 4 Literacy can make an impact that lasts a lifetime!
To support the '1000 Book Holiday Challenge' today, simply click on the program's Facebook link www.facebook.com/donate/156053341807975/. If one prefers to personally select a book, visit the Love 4 Literacy holiday online book fair with 'Ashay by the Bay.' ashaybythebay.com/pages/love-4-literacy-online-book-fair. At checkout, enter "BATA2017" as the code and shipping address: BATA | 510 Valley Way | Milpitas, CA, 95035.
In some cases, academically under performing children are in the midst of an identity crisis. Relationships with their respective communities, culture, and ancestors are lost for a variety of reasons. The '1000 Book Holiday Challenge' on Facebook will deliver a culturally inspiring book to 1000 children to inspire, connect and in some cases reignite the learning fire that once burned within them as infants.
Chris Norwood and Lisa Koza, cofounders of the '1000 Book Holiday Challenge' (on Facebook) are excited about the possibilities. Norwood states, "I've been tutoring kids and motivating parents in the San Francisco Bay Area for more than 15 years, and I've come to realize that cultural literacy, digital literacy, and reading comprehension are keys to attaining an American Dream. If a child does not possess these skills, they will work on someone else's dream." Koza shares similar sentiments, "Early literacy, libraries and adult support systems unlock doors, hearts and minds of our next generation of leaders."