Team Rubicon Seeks Houston-Area Veterans to Lead Pilot Recovery Program in the Wake of Hurricane Harvey
Style Magazine Newswire | 11/28/2017, 1:22 p.m. | Updated on 11/28/2017, 1:22 p.m.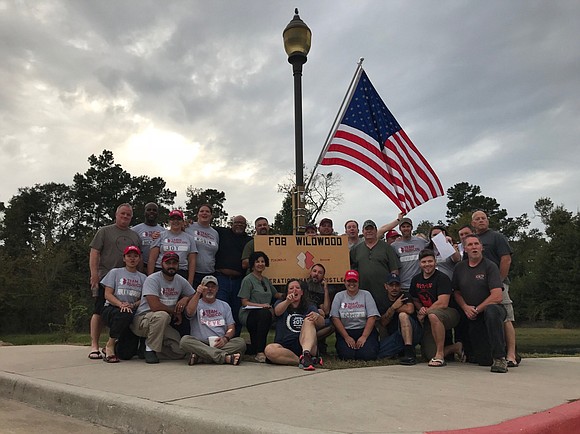 HOUSTON, TX, Nov. 29, 2017 – Team Rubicon is encouraging Houston-area veterans to apply for its yearlong fellowship to help lead the disaster response organization's pilot recovery program in the wake of Hurricane Harvey. In partnership with SBP, Team Rubicon is committed to rebuilding 100 homes over the next two years along the Texas Gulf Coast.
Since Harvey made landfall in late August, Team Rubicon has deployed more than 2,000 volunteers from across the country and serviced over 1,000 hurricane impacted homes. As the response phase of its operation will wrap up this month, the planning stage for its long-term recovery effort is underway and rebuilding is expected to begin in the spring of 2018. Houstonarea veterans are encouraged to learn more and apply for Cohort 6 of the Clay Hunt Fellows Program by Dec. 18, 2017 at TeamRubiconUSA.org.
"Our commitment to serve those affected by Harvey will also serve as a test to see if Team Rubicon can establish a model to apply in other disaster-stricken communities across the country," said David Burke, Team Rubicon's Vice President of Programs and Field Operations. "We're leveraging the skills, passion, and experience of our military veterans to help residents rebuild, all while serving in the spirit of Clay Hunt."
Clay Hunt was a Houston native, Marine veteran, and original member of Team Rubicon who lost his battle with post-traumatic stress disorder in 2011. In 2012, the organization established the Clay Hunt Fellows Program, a yearlong fellowship for its veteran members, to develop competent professionals capable of competing in the civilian workforce and as leaders in Team Rubicon.
Team Rubicon is a national force of over 80,000 volunteers, and approximately 70 percent are military veterans. Since the nonprofit's inception in 2010, Team Rubicon has responded to over 220 disasters across the world, 15 in Texas. Through a strong communications infrastructure supported by cutting-edge technological solutions, Team Rubicon responds to natural disasters to help get stricken families back into their homes as soon as possible. Beyond disaster relief, Team Rubicon helps veterans find a renewed sense of purpose, which is vital as many veterans return to civilian life after their time in the military.