Tony Bennett Received 35th Grammy Nomination for Tony Bennett Celebrates 90 in the Best Traditional Pop Album Category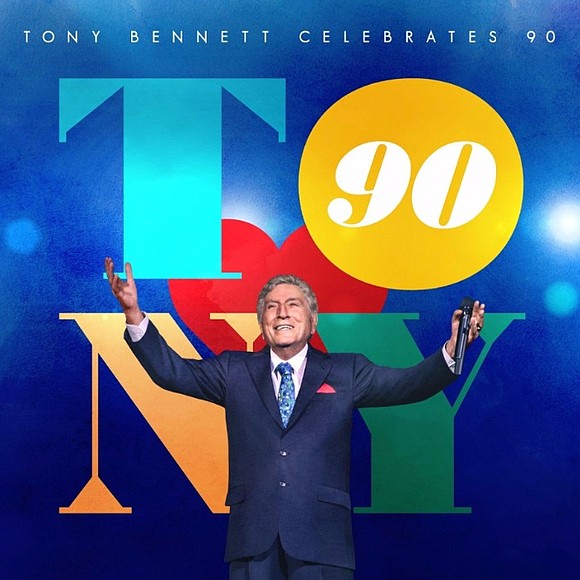 Tony Bennett may have celebrated his 91st birthday in August but he is not slowing down and just garnered his 35th Grammy Nomination for his recording, TONY BENNETT CELEBRATES 90 in the Best Traditional Pop Vocal Album category. TONY BENNETT CELEBRATES 90 was released in honor of the singer's milestone 90th birthday and featured a host of celebrated friends singing the songs associated with the 19-time Grammy winner's musical legacy including: Lady Gaga, Stevie Wonder, Michael Bublé, Andrea Bocelli, Billy Joel, and Elton John, among others as well as Bennett himself. The recording was the companion project to the Emmy-nominated NBC special of the same name which aired in December, 2016.
Tony Bennett was honored again for his contributions to music by the Library Of Congress becoming the first interpretive singer to receive The Gerswhin Prize. The event was held earlier this month at Constitution Hall in Washington, DC and was hosted by Bruce Willis and featured tribute performances by Josh Groban, Stevie Wonder, Michael Bublé, Vanessa Williams, Brian Stokes Mitchell, Savion Glover, Chris Botti and others. It will air on PBS nationally on January 12,2018.
Tony Bennett will perform at Stevie Wonder's annual holiday benefit, House of Toys Benefit Concert to collect gifts for children, families in need and people with disabilities.