Son of Late Saudi King Released From Detention, Official Says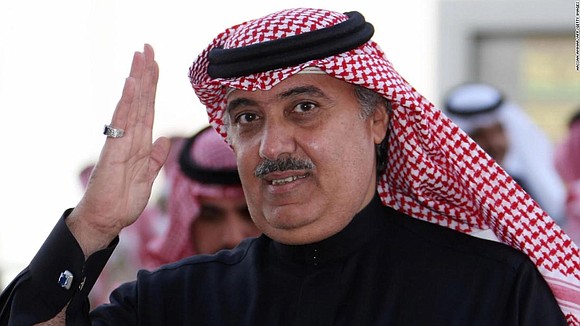 By Sarah El Sirgany and Tamara Qiblawi, CNN
(CNN) -- Senior Saudi Prince Miteb bin Abdullah has been released after being detained three weeks ago as part of a sweeping "anti-corruption" drive, a source close to the government told CNN.
An undisclosed financial settlement was agreed to secure the powerful prince's release, the source said.
Prince Miteb is the highest-profile detainee to be released after hundreds of people, including senior princes and Saudi business magnates, were caught up in a wave of arrests on November 4.
Prince Miteb is the son of Saudi King Salman's predecessor, the late King Abdullah. Until being fired by royal decree, he was head of the kingdom's elite national guard, one of three main branches of the country's security apparatus.
The National Guard was the last security branch that was not under the control of Crown Prince Mohammed bin Salman, who doubles as defense minister, furthering speculation that the wave of arrests served to consolidate the 32-year-old's grip on power.
CNN could not reach Prince Miteb or his office for comment. The allegations against him and the others who were detained have not been independently verified.
The arrests came hours after King Salman decreed the creation of an anti-corruption committee led by the Crown Prince.
Around 200 businessmen and officials were detained in the November 4 operation, including at least 17 princes and top officials.