5 Things for October 6: Las Vegas, Iran Deal, Nate, Russia Probe, Spain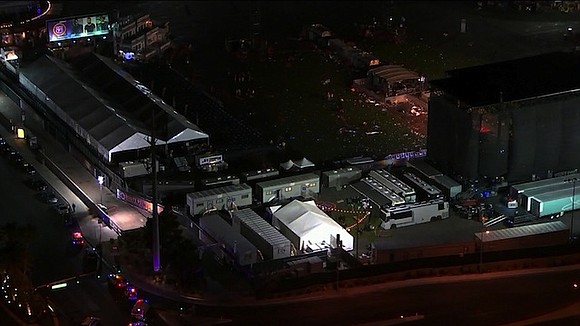 By Doug Criss, CNN
(CNN) -- We've reached the end of an extremely difficult week. Hopefully, you'll get to spend some of the weekend with the ones you love. Now, here's what you need to know to Get Up to Speed and Out the Door.
1. Las Vegas shooting
One national gun control measure may actually pass after the worst mass shooting in modern American history. The White House, Dems, GOPers in Congress -- and even the NRA -- say they're on board to do something about bump-fire stocks. These devices, now legal, allow semi-automatic weapons to simulate automatic weapon fire. Bump stocks were on 12 of the 23 weapons found in the Las Vegas shooter's hotel room. CNN's Chris Cillizza says the NRA's support is a ploy to stop more gun control measures before they start.
And there is still no sign of Stephen Paddock's motive for indiscriminately shooting at thousands of people at a country music festival, killing 58. But we have learned a few other things. One, he was shooting at more than just people; he also fired on a fuel tank at the nearby McCarran International Airport. Authorities say there was "zero" chance of an explosion. Secondly, someone named Stephen Paddock reserved a room at a Chicago hotel overlooking Grant Park during Lollapalooza back in August, but no one ever checked in.
Read an in-depth account of the shooting from CNN's Mallory Simon of 10 Las Vegas survivors and their six hours of hell.
2. Iran nuclear deal
So, President Trump intends to decertify the Iran nuke deal, but what exactly does that mean? It doesn't mean Trump is just scrapping the deal, which he constantly blasted on the campaign trial. Trump is expected to say the Obama-era pact is not in the US interest and that Iran hasn't "lived up" to its spirit, triggering a 60-day review by Congress. CNN's Stephen Collinson says decertification allows the President to save face, dent Barack Obama's legacy and leave the pact's fate (and the political fury over possibly pulling out of it) in Congress' hands. Critics say Trump is putting US national security at risk for purely political purposes.
3. Tropical Storm Nate
Tropical Storm Nate is headed to Mexico after killing 22 people in Nicaragua, Costa Rica and Honduras. The storm will make another landfall on Mexico's Yucatan Peninsula before hitting open sea again. Nate is then expected to get stronger and hit late Saturday or early Sunday somewhere along the Gulf Coast -- possibly New Orleans, where the drainage pumping system isn't at full strength -- as a Category 1 hurricane.
We're nearing the tail end of the peak part of hurricane season, and this one has been a doozy. Puerto Rico is still suffering in the aftermath of Maria, with water and electricity in short supply. Now, Tesla CEO Elon Musk says his company's solar power unit could fix the island's power crisis for the long term.
4. Russia probe
Special Counsel Robert Mueller's investigators met this past summer with the former British spy whose dossier on alleged Russian efforts to aid the Trump campaign spawned months of investigations that have hobbled the Trump administration, according to two people familiar with the matter.