Congresswoman Sheila Jackson Lee Reacts To attack on Affordable Care Act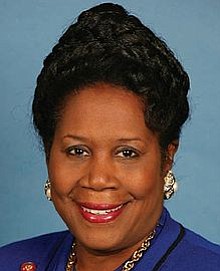 Washington, DC – Congresswoman Sheila Jackson Lee, a senior member of the House Committees on Judiciary and Homeland Security and Ranking Member of the Judiciary Subcommittee on Crime, Terrorism, Homeland Security and Investigations, released the following statement on the President's executive order that limits Americans' access to affordable health care:
"Republicans failed to pass their disastrous Repeal and Replace legislation in Congress, so Trump is now trying to sabotage the Affordable Care Act through an executive order. The order the President signed today will allow insurance companies to deny coverage for people with pre-existing condition and to charge older Americans higher premiums.
"The President's order means plans will no longer be required to include essential health benefits such as coverage for prescription drugs, mental health and substance abuse. It is a cold and heartless act that threatens to make America sick again.
"The President promised time and again during the 2016 campaign that with him in the White House, Americans would get "something terrific" when it comes to healthcare. We now know that was a lie. Trump is determined to destabilize the health care market, drive up costs for working families, and minimize coverage.
"Trump should abandon this "pay a lot more and get a lot less" strategy to punish Americans and work with members of both parties to strengthen the ACA and make health care better, more affordable, and accessible to all Americans."