Harvey Weinstein Sexual Assault Scandal Grows As More Women Come Forward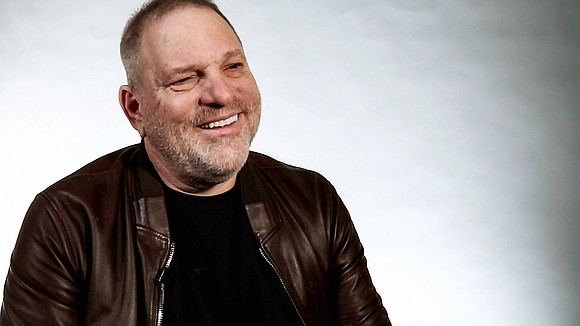 Sandra Gonzalez, Lisa Respers France, Brian Stelter and Brian Lowry
(CNN Money) -- Harvey Weinstein is heading to rehab. His wife of 10 years, Georgina Chapman, is heading to divorce court. And his former company is heading into an uncertain future.
Questions are swirling about whether Weinstein is in legal jeopardy now that more women have come forward accusing him of rape, assault and other misconduct. And there are indications even more women will speak out in coming days.
The board of the Weinstein Company movie studio, which fired him on Sunday, issued a statement on Tuesday night expressing shock and dismay at new allegations of "extreme sexual misconduct and sexual assault."
"These alleged actions are antithetical to human decency," the board members, including Harvey's brother Bob, said. "These allegations come as an utter surprise to the Board. Any suggestion that the Board had knowledge of this conduct is false."
On Wednesday, actor Cara Delevingne added her account of an alleged incident of sexual misconduct by Weinstein to those of other women who have come forward.
This claim of innocence generated immediate skepticism in media circles. The actor Rose McGowan, who The New York Times reported received a $100,000 settlement from Weinstein 20 years ago, said on Twitter that "they all knew" and repeated her call for the board to be dissolved.
The challenges for the business are formidable.
Some partners are thinking about backing away from projects. Amazon told The Hollywood Reporter on Tuesday night that "we are reviewing our options for the projects we have with The Weinstein Co."
This week Harvey Weinstein's name was removed from the credits of Weinstein Co. shows like "Project Runway." The company is contemplating a name change to wipe away the Weinstein name altogether.
But there's no way to forget the chilling accounts published by The New York Times last week and The New Yorker on Tuesday.
Ronan Farrow's reporting for The New Yorker included three separate accusations of rape -- including a claim that Weinstein forcibly performed and received oral sex and forced vaginal sex.
A spokeswoman for Weinstein said "any allegations of non-consensual sex are unequivocally denied by Mr. Weinstein."
Farrow also interviewed numerous women who alleged assault and harassment.
A few hours later, The Times published allegations from more women, including Gwyneth Paltrow and Angelina Jolie, both of whom said Weinstein harassed them in the 1990s.
"This way of treating women ends now," said Paltrow, who alleged that Weinstein harassed her after hiring her for a role when she was 22.
Weinstein had no comment on their assertions.
Hollywood expressed shock at the predatory behavior described in the news stories. The New Yorker also focused on the belief that many employees at Weinstein Co. had knowledge of the misconduct.
That's what may have prompted the board to issue its statement on Tuesday night.
Avowing "utter surprise," Bob Weinstein, Lance Maerov, Richard Koenigsberg and Tarak Ben Ammar said they are "committed to assisting with our full energies in all criminal or other investigations of these alleged acts, while pursuing justice for the victims and a full and independent investigation of our own."