Houston Projected to Become Technological Leader Worldwide
Local college builds workforce in robotics and AI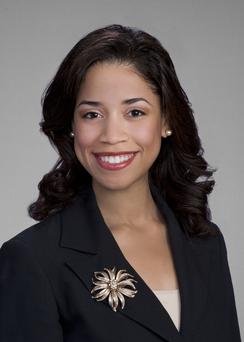 HOUSTON, TEXAS, Oct 2017- Visionary policy makers in academia, private industry, and government recently announced a plan to make Houston a world leader in technology and innovation. This initiative comes as a requisite to embrace a sustainable approach to grow and strengthen Houston's economy.
City of Houston Council Member, Amanda K. Edwards, is part of a task force that recently presented the recommendations to Mayor Turner and the City Council. The plan received overwhelming support and is moving forward toward implementation.
In the past, Houston focused on energy, life science and aerospace paving the way to lead in these fields. However, the future of innovation is now projected to be in industrial internet-of-things, cybersecurity and robotics.
The forward-thinking plan presented incorporates academia, the corporations, start ups, investors, and government in order to turn this vision into a reality.
According to Council Member Edwards, educational institutions like San Jacinto College in Pasadena, Texas, is one of those entities. "Academia plays a key role in building the innovation economy. Not only should the student curriculum support this endeavor, but opportunities to expose students to training and job opportunities in technology and innovation remain critical to this effort, as well," she commented.
Innovation to transform Houston into a hub for the next leap in technology is something San Jacinto College has been developing for the past decade. Nathanial Wiggins, Professor of Mathematics and Engineering and Principal Investigator AI-Tech Labs at San Jacinto College believes that "Houston has the ingredients to be a world hub in robotics and artificial intelligence." He adds, "Houston has talent from world-renowned universities and a nationally recognized college with top-notch technical skills such as San Jacinto College." He continued, "We have medical, aerospace, defense and are growing a manufacturing industry. We have NASA who has continually inspired scientific development."
Over the years, San Jacinto College has created a suite of STEM programs that are the gateway into these technology careers that are giving it national recognition. By way of illustration, San Jacinto College's robotics team competed in April of 2017 in Orlando Florida at Kennedy Space Center. This national contest is called NASA Swarmathon and it consists of building and programming several micro rovers that will one day be sent to Mars of other planets.
San Jacinto College and its partner University of Houston-Clear Lake (UHCL) placed fourth.
In total, San Jacinto College in partnership with the UHCL competed in four regional and national robotic competitions and San Jacinto's, AI-Tech Labs Team, placed in the top position.
These awards are significant due to working with smaller budgets and lacking corporate sponsorships compared with other tier-one technical universities.
According to Professor Wiggins, "In any competition, we set out to teach students the scientific research and documentation process. They should think about systems critically and collaboratively. This innovation is now being applied to 3D modeling, microcontroller programming, AI and other technology that will replace current jobs. These breakthrough technologies are creating several types of daisy-chain servo motor robotic systems, such as humanoids, spiders, dinosaurs- and dragons."