Passports for Purchase: Open Citizenship Doors Around the World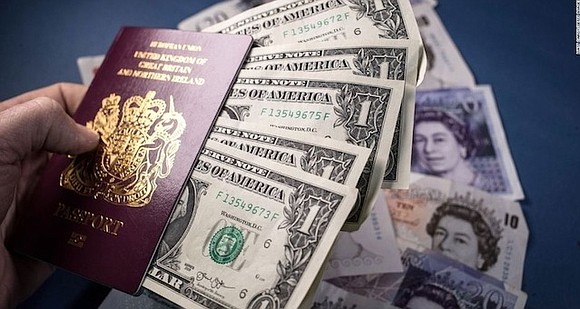 Kate Springer, CNN
(CNN) -- Turns out money doesn't just buy a glamorous vacation in the Caribbean or a killer suite in Quebec -- it can buy residency too.
While British citizens are rushing to claim Irish passports post-Brexit vote, the world's most elite travelers don't bother standing in line at immigration counters.
Instead, they enlist in citizenship by investment programs (CIPs), where investing in a country's economy can grant easy access to more powerful passports.
"Generally CIPs draw individuals from countries whose passports offer very limited abilities to travel, such as China, Russia, and Middle Eastern countries," Nuri Katz, founder of international financial advisory firm Apex Capital Partners, tells CNN Travel.
"Most of the individuals making these types of investments are high net-worth entrepreneurs with net worths of about $2- to $15 million."
How CIPs came to be
London-based Henley & Partners citizenship planning consultancy named Germany the most desirable passport in the world in its 2017 Visa Restrictions Index thanks to its visa-free entry to 177 countries.
For those holding a less coveted passport, CIPs offer an alternative.
The legal framework enables foreigners to acquire door-opening passports by making large financial contributions, usually in infrastructure development or government bonds.
The concept began in 1984, when St. Kitts and Nevis -- a two-island nation in the Caribbean -- introduced the original CIP. The practice became more popular in 2009, when the country began heavily marketing its opportunities.
"The St. Kitts and Nevis program is the oldest in existence, so it is considered to be the platinum standard," says Katz.
"There are lots of CIPs in the Caribbean, because they simply need the money and don't have many other resources that they can use to attract foreign direct investment."
Over the years, such programs have become more standard in developed countries as well -- the United States, Canada and the United Kingdom offer versions, as do a few countries in Europe.
"There's still a small percentage of countries, likely around 15, actively marketing versions of CIPs," says Katz.
"However, many more countries are considering adopting such programs. For example, Montenegro, Georgia and Kazakhstan are all working on creating programs, and several other countries in the Balkans are considering them."
How it works
Today, Katz estimates that roughly 5,000 people each year acquire citizenship abroad through CIPs.
Katz himself is one of them. Originally an American citizen, the entrepreneur acquired citizenships in Israel and Canada where he lived for long periods. Later, he obtained a St. Kitts and Nevis citizenship through a real estate investment.
He is also a citizen of Antigua, because he purchased a home -- where he now resides with his family.
"I pursued citizenship in Antigua because I found a good school there for my son," he says.
"When I bought the house, I realized that attaining citizenship was a smarter decision than getting a residence permit that would require constant renewals."
It might seem easy to shell out the money and stock up on passports, but the rigorous application processes can take months -- if not years.