'Buy The Block,' the First Black-Owned Real-Estate Crowd Investing Platform, is on its Way to Raising Millions of Dollars in Funding for Property Development in Black Communities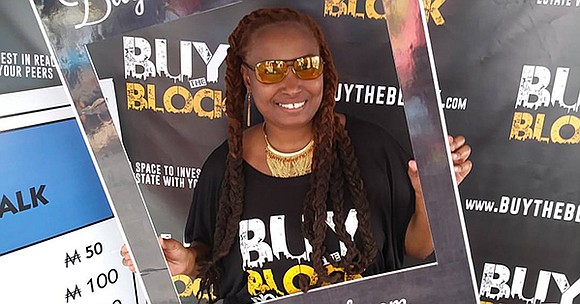 Source: Black News
Nationwide — Entrepreneur Lynn P. Smith is the founder and CEO at Buy The Block – one of the only Black-owned platforms in the country that is dedicated to making investments in real estate as a group more accessible. The movement is presently on its way to recording massive success in funding for diverse development projects across Black communities in the US.
This enviable initiative offers every Black American an opportunity to invest as little as $100, and connect with other investors – with an added advantage of helping every member buy a piece of their first block. Having a growing database of BlockVestors and Block Developers, all it takes to be a member is by signing up on their website.
With the platform, acquiring property or block of choice in one's local area is achievable. Getting the funds to make such a big difference can also be without hassles. All that is required of a member is to; find a property, make an offer, bring the property to Buy The Block, get the needed funding from other investors if they so desire, and then purchase the block.
The ability to share wealth depending on each person's investment makes it a win-win situation for all block investors. Buy The Block can manage any project from concept to end, and they aim to develop a large number of construction projects, in areas such as; residential, manufacturing, retail, multi-family, medical, religious, and pre-engineered building construction.
With the focus on the Black communities in America, Buy The Block is on track to raise millions of dollars in funding for development projects in these communities. Having the capacity to take on more significant projects and contracts, they project that they will soon change the face of crowdfunding real estate investing in the country.
They intend to do this by committing their time to getting great projects and making it a win-win for all sponsored projects. Their mission as stated on their website is to "change investing from confusing and frustrating, to an accessible and enjoyable social experience."
Speaking excitedly, Lynn said; "Indeed, we have loads of challenges, but I am determined to educate our community and make this work… thanks to the everyone out there, that united as one to embrace and support this unique concept."
Check out all of Buy the Block's community sponsors: www.buytheblock.com/community-businesses