Governor Abbott Announces $4.6 Million Supplemental Grant For Texas Child Advocacy Centers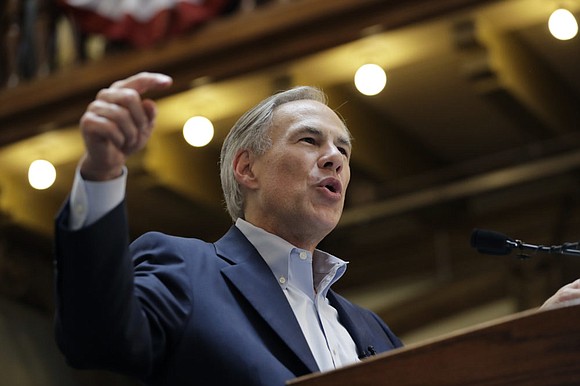 AUSTIN - Governor Greg Abbott announced today that his Criminal Justice Division has awarded a supplemental grant of $4.6 million to Child Advocacy Centers of Texas. This grant is in addition to a current grant of $56.3 million awarded to the organization in October 2016. This supplemental grant will allow for a more aggressive effort to address gaps in services to child abuse victims in Texas.
"One of my top priorities as governor is to protect our citizens, especially the most vulnerable among us, our children," said Governor Abbott. "We have seen too many heartbreaking stories of children in need, and Texas will not rest until every child is properly taken care of. I am thankful for all the great work of Child Advocacy Centers in Texas, and I am committed to providing them with needed resources to help protect our children."
"Thanks to Governor Abbott's longstanding investment in the children's advocacy center (CAC) approach to responding to cases of child sexual and physical abuse, the number of abused children receiving a coordinated joint investigation and vital trauma-informed services has grown to nearly 50,000 children served in FY17, contributing to a 25% increase over the last biennium. These Victims of Crime Act funds will continue to augment this impact and allow the state's 71 CACs to facilitate safety, justice, and healing to Texas' most vulnerable victims of crime," said Joy Rauls, CEO of Children's Advocacy Centers of Texas.
Child Advocacy Centers (CACs) bring together and coordinate multidisciplinary teams (MDTs) that include every DFPS region in the state, over 900 law enforcement jurisdictions, more than 200 district and county attorneys' offices, and countless medical and mental health professionals. CACs ensure a coordinated, child-friendly approach to the investigation and prosecution of child abuse cases, as well as the provision of recovery services for child abuse victims and their families. As a part of the multidisciplinary team response to abuse, CACs provide and facilitate specialized, trauma-focused mental health services designed to meet the unique needs of abused children and their non-offending caregivers to foster more stable and supportive environments.
In 2016, the current grant from the Criminal Justice Division for $56.3 million provided CAC support to 43,000 children through 71 centers. Last year, Texas experienced a 15% increase in services provided to children and families at the request of partner agencies, including child protective services and law enforcement.