Astros Foundation & Aramark partner with Salvation Army for Hurricane Relief Effort
Partnership will provide 5,000 hot meals daily for relief workers via Salvation Army trucks #AstrosHarvey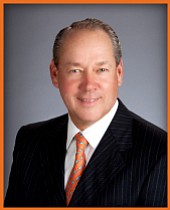 HOUSTON, TX — The Astros Foundation and Aramark are partnering to provide the Salvation Army with 5,000 hot meals daily for hurricane relief workers for a 10-day period from Sept. 5-14. The meals will be prepared at Minute Maid Park and transported to several different communities by Salvation Army trucks.
This initiative, which is the first of many for the Astros Foundation targeting hurricane relief, will fund 50,000 meals over the 10-day period. Aramark, the Astros food and catering partner at Minute Maid Park, will provide the food and prep for these meals at cost.
Currently, the Salvation Army feeds 20,000 first responders, volunteers and others that are aiding in hurricane relief efforts each day. The Astros Foundation's support for 5,000 of those meals per day over the next 10 days will make a significant difference while the team is playing on the road.
"This is the first step in our commitment to the rebuild of Houston and to supporting those that are doing the necessary work to make that happen," said Astros Owner and Chairman Jim Crane. "We are proud to partner with Aramark and the Salvation Army in this effort, and look forward to assisting additional relief efforts throughout the city."
"We are constantly inspired and motivated by the kindness of the Houston community as we serve those most affected by the storm," said Major Kent Davis, who serves as area commander for The Salvation Army Greater Houston. "This contribution of meals reminds us why we love so much the team and spirit of the Astros Foundation."
In the upcoming weeks and months, the Astros Foundation will announce future donations and support for Hurricane Harvey relief efforts, while continuing to raise much-needed dollars for this cause. Those wishing to assist in hurricane relief efforts can visit YouCaring.com/AstrosHarvey.
Last week, the Astros announced that Jim Crane, Astros ownership and the Astros Foundation had pledged a $4.0 million donation for Hurricane Harvey relief efforts. The Astros also announced that the proceeds from the Share2Care 50/50 raffle, held during every Astros home game, will be donated to the American Red Cross, Gulf Coast relief efforts.