Congresswoman Sheila Jackson Lee Defends The Rights Of "Internally Displaced Persons" Following Catastrophic Storms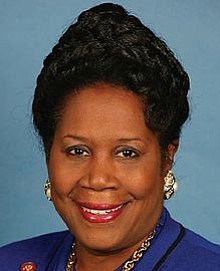 Washington, D.C. – Congresswoman Sheila Jackson Lee, a senior member of the House Homeland Security and Judiciary Committees, issued the following statement about the necessity of protecting the rights of "internally displaced persons" following major catastrophic events:
"At any given time, millions of people around the world face the daunting task of rebuilding their lives following catastrophic life-altering events. Cities like Houston are struggling to recover from the devastating effects of Hurricane Harvey, while people in Florida are bracing for the full impact of one of the most powerful storms in modern history.
"It is imperative that the victims who are forced to flee from their homes be treated as "internally displaced persons," which secures their right to return and other rights established by the United Nations High Commissioner on Refugees. The "internally displaced" are literally on the run, seeking safety in the midst of unprecedented destruction, often leaving all material goods and property behind.
"During Hurricane Katrina, storm victims forced to evacuate were often referred to incorrectly as "refugees," and were prevented from returning to their homes long after the threat had passed. Their way of life was taken away, adding to the heartbreak of many who simply wanted to reclaim what was familiar to them. By contrast, Hurricane Sandy was followed by strong coordination between state, local and federal authorities, which paved the way for storm victims to return to their communities.
"During the first three days of Hurricane Harvey, more than 49,000 homes that had suffered flood damage and more than 1,000 homes were completely destroyed. Roughly 13,000 people were rescued in the Houston area and an estimated 30,000 persons were expected to be forced out of their homes.
"We do not yet know the full cost in human lives exacted by Hurricane Harvey. But what we do know is that the "internally displaced" must be guaranteed the right to resume the lives they know and love. We must learn from the lessons of Katrina, and prevent similar tragedies from occurring again."