The Galleria Announces Signature New Restaurants and Retailers
Shopping Destination Elevates Customer Experience with New Additions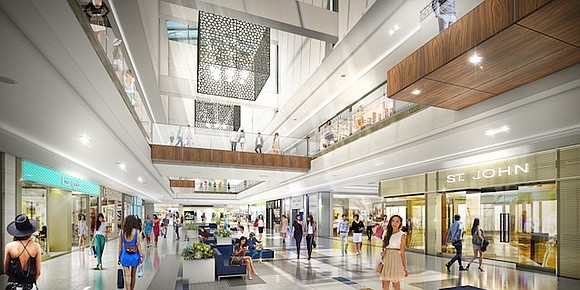 HOUSTON, TX, September 11, 2017 – Simon, a global leader in premier shopping, dining and entertainment destinations, today announced a number of retailer additions and renovations at The Galleria, all of which demonstrate the property's evolution in response to shoppers' changing preferences. As the real estate market changes, so does The Galleria with upgraded storefront appearances, elevated dining experiences, and an enhanced retailer mix.
"We're thrilled to have such exciting announcements to share," said Greg Noble, general manager of The Galleria. "In addition to our new offerings, several of our retailers are in the process of updating their spaces, offering an even better shopping experience with new technology, redesigned interiors, and more product offerings."
Loro Piana produces superlative textiles and luxury goods using the world's finest, rarest raw materials. The 2,378 square-foot Galleria location marks the brand's first post in Houston and can be found on Level One near Neiman Marcus.
Celebrated for its beginning in creating amazing leather goods, Bottega Veneta has expanded its reach into apparel, shoes and jewelry and accessories, emerging as one of the world's leading luxury brands. The 3,000 square-foot store was recently renovated and is now open on Level 1, Neiman Marcus wing.

Shoppers can now dine at Yong Kang Street, a new fusion concept structured differently than a typical Chinese restaurant, featuring a wide selection of dumplings, noodle soups dry noodle dishes, fried rice, wok-tossed vegetables, dim sum carts and dessert. Yong Kang Street is also located in the Dining Pavilion on the Rink Level in a 1,374 square-foot space.
Sushigami, now open in a 2,124 square-foot space in the Dining Pavilion on the Rink Level, operates using a conveyor belt sushi system, in which customers can choose dishes as they move through the dining area, with plate colors representing different price categories. Sushigami also offers a full menu of sushi items.
Luciano Ristorante & Pizzeria provides affordable, authentic Italian cuisine in a comfortable family atmosphere. With traditional recipes brought over from Italy, the Luciano family only uses the finest and freshest ingredients for uncompromised flavor. In addition to their signature specialty pizzas and pizza pies, the eatery serves pasta dishes, calzones, sandwiches, wings, mozzarella sticks and more. The new, 707 square-foot space is located in the Dining Pavilion on the Rink Level.
Coming Soon
Founded in 1842, Fabergé is an iconic name in jewelry, taking inspiration from its storied past creating Imperial Easter Eggs to new, enchanting heirlooms such as bracelets, earrings and pendants.
Location: Level 1, between Galleria Financial Center Tower and Neiman Marcus | Square Footage: 1,266
Stitch and Trace is an upscale boutique specializing in men's and women's sneakers as well as menswear. With unparalleled style, Stitch and Trace's selections include Adidas, Stone Island and Naked & Famous.
Location: Level 1, near Saks Fifth Avenue | Square Footage: 2,141
Tadashi Shoji is a leading lifestyle brand for well-dressed women. From humble beginnings, Tadashi Shoji has expanded, launching a bridal collection, intimates and shapewear, leather handbags and fragrances all perfect for the sophisticated woman.