Dems to Mueller: Flynn Failed to Disclose Trip to Broker Saudi-Russian Business Deal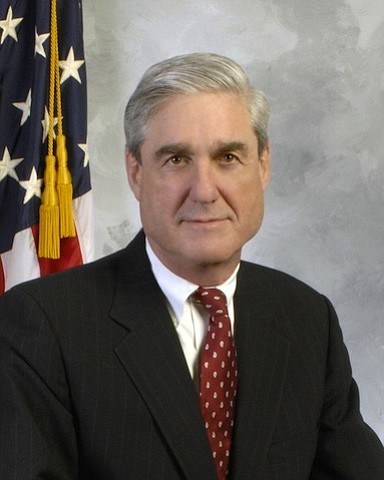 Flynn never disclosed these trips, and any conversations he might have had with government officials, on his security clearance forms when he reapplied in January 2016, the Democrats said.
The short-lived national security adviser also didn't initially disclose that he was paid for the trips, the Democrats say.
ACU's managing director Alex Copson said in a statement to the Democrats that they sent Flynn a check worth $25,000 "to compensate him for the loss of income and business opportunities resulting from this trip." Copson said Flynn never cashed the check, but Flynn accepted payment for travel expenses from ACU.
White House employees are required to publicly disclose details of their personal finances when they take government roles. Flynn submitted his first financial disclosure on February 11, and updated it on March 31, several weeks after he was fired. When he updated the form once more on August 3, Flynn indicated that he was paid more than $5,000 by ACU, according to the Democrats' letter.
Under the proposed deal, American consulting companies would partner with the Saudi government and Rosatom, Russia's government-run nuclear energy agency, to build 16 nuclear energy plants in Saudi Arabia. The Saudis would then sell that energy to eight other Sunni Arab countries, including Egypt and Jordan. As part of the deal, these countries would also buy military hardware from Russia, according to the companies' letters provided to Democrats.
Those arms sales would have likely been facilitated by Rosoboron, a Russian state-run weapons exporter, according to an internal presentation, published by Newsweek, from one of the companies involved in the deal. The Treasury Department sanctioned the Russian state-run company in September 2015 for violating US laws prohibiting weapons sales to Iran, Syria and North Korea.
The Democrats say the responses from the companies suggest they may have pursued the deal while Flynn was still national security adviser and with the Trump administration after he left the White House.
"Your responses suggest that you and other officials at your companies continue to strongly believe in the desirability of this project and that you may have discussed it with Trump administration officials during and after General Flynn's tenure at the White House," the Democrats said. Asked whether there were talks with the White House, an attorney for ACU referred CNN to a letter the firm sent to the Democrats earlier this summer, which does not address the topic.
In his initial February filing, Flynn also omitted thousands of dollars in payments he took from three Russian companies. One of those payments came from RT, the Kremlin-controlled TV network that US intelligence says pushed propaganda and was involved in Russia's interference in the 2016 election.
Cummings and Engel first raised the issue in June when they requested documents from Flynn's business partners. In that letter, they noted that Flynn did disclose a trip to Saudi Arabia that he took in October 2015, but they said he withheld key details and misled the FBI. For instance, Flynn said he went to speak at a conference, but the speakers' bureaus he worked for had no records of the trip.
A spokesperson for House Oversight Committee Chairman Trey Gowdy, R-South Carolina, declined to comment on the Democrats' letter. But a Gowdy aide said that the chairman wants his panel to steer clear of questions about violations of security clearances, saying that's a question for Mueller to explore. A committee spokesman for House Foreign Affairs Committee Chairman Ed Royce, R-California, said the Republicans had not received the letter as of Tuesday evening.
Flynn's company received subpoenas from the Senate and House intelligence committees earlier this year, as part of their investigation into Russian meddling. Flynn did provide documents to the House and Senate panels, but declined to testify, citing his Fifth Amendment rights.
Flynn is under scrutiny by Mueller on several fronts, including his links to Russia, his calls to the Russian ambassador during the transition period, and the undisclosed lobbying he did for Turkey last year. Mueller issued grand jury subpoenas in the spring as part of his investigation into Flynn's dealings.