The Latin Recording Academy® to Honor Lucecita Benítez, João Bosco, Ilan Chester, Victor Heredia, Los Del Río, Guadalupe Pineda, and Cuco Valoy with The Lifetime Achievement Award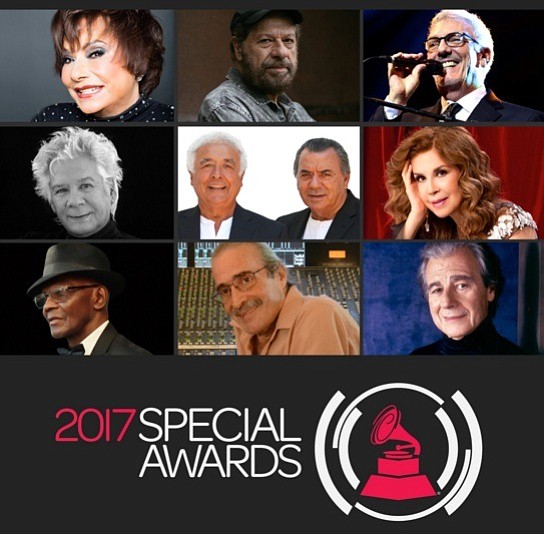 Ilan Chester has transformed a deep mystical devotion and his fascination with many different sounds into a long-lasting career of staggering variety and depth. A multitalented singer/songwriter and musician, Chester grew up listening to Venezuelan folk, Afro-Caribbean dance formats, British progressive rock, and American R&B, all of which would play a part in his own music. He received a Latin GRAMMY for Best Folk Album for 2010's Tesoros De La Música Venezolana.
"I must admit that the phone call I received from The Latin Recording Academy informing me of the decision to award me special recognition for my musical career was quite a surprise. I am deeply grateful."— Ilan Chester
Born in the Buenos Aires neighborhood of Monserrat in 1947, Víctor Heredia enjoyed success early in his career when his composition "Para Cobrar Altura" was celebrated at the annual Cosquín Folk Festival in 1967. In 1986, he released his most ambitious work to date: Taki Ongoy, a concept album about the conquest of the Americas from the point of view of the vanquished indigenous people. Now an established master of Latin song, Heredia is celebrated as a living legend.
"I feel great joy because of this incredibly kind gesture toward my career as an artist of the people. Thank you to The Latin Recording Academy! You fill me with excitement and give me the strength to continue." — Víctor Heredia
Los Del Río's Antonio Romero Monge and Rafael Ruiz Perdigones were teenagers when they joined forces to appear on a radio show in their native Sevilla, Spain. The year was 1962, and the two friends decided to perform under the name Los Del Río, launching a career of flamenco pop music in Spain during the '70s and '80s, they boasted the same infectious sense of joy and warm sonics that would later define their 1993 global hit "Macarena." "Macarena" went on to sell millions of copies worldwide, staying on top of the Billboard Hot 100 for 14 consecutive weeks and igniting a dance craze that is still fondly remembered in dance clubs around the globe. Far from being one-hit wonders, Los Del Río have spent decades honing a distinctive sound — life affirming, irrepressibly melodic — forever in touch with their Spanish roots.
"For us it is a great honor to be recognized by the most universal of music awards. Thank you." — Los Del Río
Few artists in the vast landscape of Mexican music have managed the seemingly impossible task of switching effortlessly between genres, formats, and languages, and selling millions of records while maintaining a distinct identity. Guadalupe Pineda is one of them, and her dazzling voice is at the heart of her one-of-a-kind success story. Pineda recorded 30 albums devoted to mariachi, bolero, operatic arias — Mi Corazón Se Abre A Tu Voz/Arias de Ópera, 2002, and French pop classics — Francia Con Sabor Latino, 2008. During her career she has shared the stage with a diverse group of singers such as Plácido Domingo, Natalia Lafourcade, and Mercedes Sosa. Pineda teamed up with fellow Latin singers Eugenia León and Tania Libertad for a series of sold-out shows in 2016, a collaboration that led to a Best Long Form Music Video Latin GRAMMY nomination. Pineda continues to record, with a new album release scheduled for 2018.