Houston's Trae Tha Truth Uplifts the City with Humanitarian Efforts, Shares New Music Video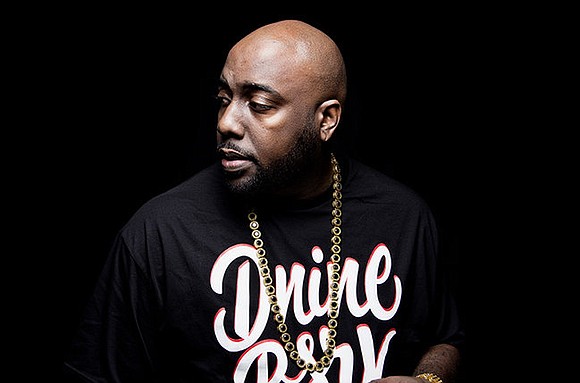 The Houston Native Revisits a Highlight from 2015's Tha Truth, Uses Newly-Captured Footage to Depict the Devastation and Recovery of His Beloved Community
Critical Praise:
"More concise rhymes, insightful and diverse subject matter, and solid features show how far Trae has come as an MC and a songwriter." - BET.com
"Houston hip-hop veteran Trae Tha Truth may not be anything to you but down in the city of Screw Juice, the Asshole By Nature is the man in the streets" - VIBE
"Trae embodies everything that is Texas in an artist. He's independent, strong and a survivor." - SXSW.com
"Trae Tha Truth (or just Trae) is one of the more authentic artists currently operating in Texas, if not the South in general." - HotNewHipHop
"Trae tha Truth is one of Houston's most imposing musical forces, a bona fide legend in the harrowing streets of southwest Houston." - Houston Press
The Video:
In the wake of the devastation Hurricane Harvey, Houston rapper and community activist Trae Tha Truth once again made moves to salvage and rebuild the city he's represented proudly for decades. In the past couple weeks, Trae has helped by patrolling a boat through Houston, Port Arthur, and surrounding areas to rescue those trapped by flooding (including San Antonio Spurs forward Jonathon Simmons), providing Texas inmates with food and supplies, and launching a GoFundMe through his Angels By Nature nonprofit organization.
Today, Billboard premieres "Trying to Figure It Out," a powerful and uplifting new music video that depicts the worst of the storm and the best of humanity. Juxtaposing the flooding and devastation of Harvey and the Herculean rescue and rebuilding efforts from the people of Houston, the video for the highlight from Trae's 2015 album Tha Truth is an inspiring love letter to his city and a testament of what people can solve when working together. In this time of turmoil and despair, it's important for Houston to rally together, pick up the pieces, and carry forward.
"The song fits the mood of the people in my community right now," explains Trae. "I was watching people post videos from Houston putting the song in the background, and it just so happens that the performance part of the video was shot a year or two years ago. Phillyflyboy took it upon himself to place footage from Houston right now into what we already had with performance footage. It fits perfect because it shows the reality of what's going with Houston. I'm not into promoting music right now, but I feel light needs to be shed so that people know what we're going through."
Widely respected for his charity efforts and his annual Trae Day initiative, eceived the key to the city earlier this summer from Mayor Sylvester Turner. Trae's GoFundMe effort to help underserved families in Houston has already raised over $134,000, with celebrities such as Snoop Dogg, Mike Epps, and T.I. donating money to the campaign. Earlier this summer, Trae released his ninth solo studio album, Tha Truth Pt. 3, a detailed portrait of the man behind the mic. An epic 18-track effort packed with street wisdom and rich storytelling, Tha Truth Pt. 3 is the second full-length this year from Trae, following Tapped In, a collaborative album with gritty Sacramento rapper Mozzy. Premiered by XXL, Tha Truth Pt. 3 follows 2016's Tha Truth 2 as the third installment of the H-Town hitman's Tha Truth series. Featuring appearances from Young Thug, Post Malone, D.R.A.M., T.I., Wyclef Jean, Maxo Kream, Skippa Da Flippa, Sy Ari Da Kid, Ra Ra, Kim, Ink, and the entire all-star cast of "I'm On 3.0," (including Snoop Dogg, Gary Clark Jr., Tee Grizzley, and many more), Tha Truth Pt. 3 is one of the event rap albums of the summer.