Charles Butt Donates $100,000 to Prairie View A&M University Students Affected By Hurricane Harvey
Funds to Ease Loss, Support Students' Return to School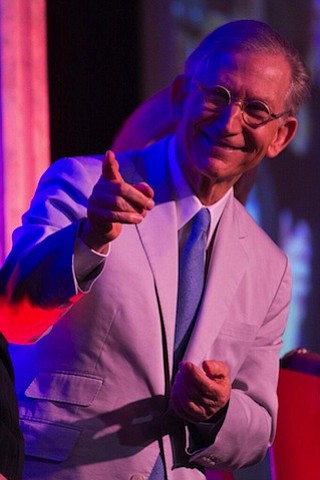 September 18, 2017 PRAIRIE VIEW, Texas — Charles Butt, H-E-B Chairman and CEO, today announced a personal, $100,000 contribution to Prairie View A&M students affected by Hurricane Harvey.
In the aftermath of Hurricane Harvey, more than 500 students and staff requested emergency support from the university due to loss or displacement. Initially, Interim Prairie View A&M University President Ruth J. Simmons designated a $100,000 fund offering individual relief grants of up to $500 each. Mr. Butt's gift doubles the fund's reach.
"For some, the need will be far beyond any need we can meet," said Simmons. "Our fund is meant to help with books, clothing and other crucial items for school that students can't access at this time."
"While many have lost so much, making it possible for students to remain in school is absolutely essential and is a critical step in rebuilding our communities," said Charles Butt, H-E-B Chairman and CEO.
"We are grateful to Charles for stepping up on behalf of these deserving students," said Texas A&M University System Chancellor John Sharp. "Because of his generous spirit, Texans will continue to flourish."
As a passionate advocate of public education in Texas, Charles Butt's philanthropic efforts established The Holdsworth Center and created and endowed the Raising Texas Teachers Scholarship Fund. He is also the founder of the Raise Your Hand Texas Foundation, an advocacy organization committed to teacher preparation and the development of public school leaders.