Pandora Walker Shares Storybook View of Math Principles
New marketing campaign set for 'Queen Bee Mathematical and the Number Garden'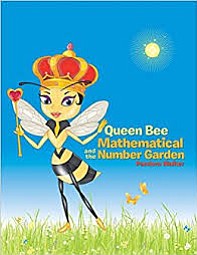 Prairie View, Texas – Pandora Walker returns to the literary limelight with the release of "Queen Bee Mathematical and the Number Garden" (published by AuthorHouse in September of 2016), a juvenile book teaching the basics of algebra in an entertaining way. The book inspires young girls to join in science, technology, engineering, art and mathematics careers.
Queen Bee Mathematical is a bumble bee girl that has a number garden. She is visited by some strange birds one night that drop letters (alphabets x and y) into her garden. She is puzzled, but the birds left a clue in a song that helps her and her number friends unravel the mystery of letters left in her garden.
"I believe people now understand the importance of math and technology for future careers. Individuals worldwide want to expose their children to math and into liking math at an early age. We need to have books available that will teach them about science, technology, engineering, art, math or S.T.E.A.M. subjects," Walker says.
The book appeals to girls and gives a storybook view of mathematical principles, animating mathematical symbols and giving appealing characteristics to readers.
"Girls can lead the way to solving mathematical problems. Mathematical principles can be introduced to young children," Walker imparts to readers.