Hurricanes Irma and Harvey Have Racked Up Billions in Damages. Who Pays?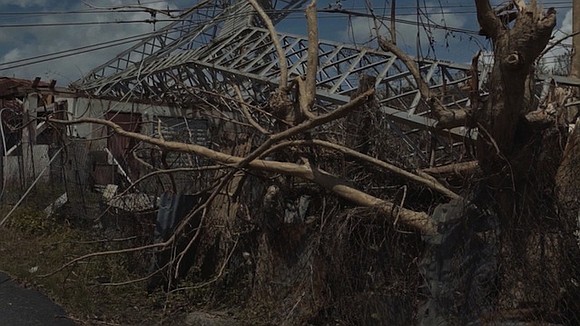 Julia Horowitz
(CNN Money) -- Who will pick up the tab in Florida, Georgia and Texas?
That's the big question, now that flood waters from Hurricanes Irma and Harvey have receded. Left behind is damage that Moody's Analytics expects will exceed $150 billion, on par with the cost of Hurricane Katrina.
After any major natural disaster, a patchwork of public and private actors step up to cover costs. Payouts from insurers, along with a miscellany of local, state and federal aid programs, will help those affected to pay for rebuilding.
Still, not everyone will be made whole again.
"Individuals will have to use some of their own resources, too," said Shahid Hamid, a professor of finance at Florida International University's College of Business. "Those who can afford it."
Here's a look at who's footing the bill.
The federal government's flood insurance program
Amount paid out to date: $204 million
The National Flood Insurance Program, part of FEMA, is often the only form of flood insurance available to homeowners. Flooding typically isn't covered under standard home insurance policies.
The program had made more than $204 million in flood insurance payments for Harvey as of Thursday. It anticipates payments could reach $11 billion for that storm alone. The agency is just beginning to sort through claims related to Irma, and doesn't have a dollar figure for Irma flood payouts yet.
Worth noting: these policies have a cap. Homeowners who are enrolled are covered up to $250,000 in damages on the structure of their home and up to $100,000 on damages to its contents.
Even so, not everyone has coverage.
"In Florida, only 18% of homeowners are insured for flood [damage], which is not covered by regular insurance policies," Hamid said. "That's a problem."
Private homeowners insurance
Amount paid out to date: Unknown
Private homeowner insurance policies usually kick in when it comes to a storm's wind damage. Irma's winds are what caused most of the damage in Florida, said Loretta Worters, spokeswoman for the Insurance Information Institute.
"95% of people do buy homeowners insurance throughout the country ... so most people are likely have coverage from wind," Worters said.
AIR Worldwide, a catastrophe modeling firm, estimates that insured losses in the U.S. from Hurricane Irma will range from $25 to $35 billion. For Hurricane Harvey, analysts estimate that insured losses will be just above $10 billion.
"If you have a structure which is damaged by both wind and [storm] surge, then you should get some coverage from both a private insurer and the NFIP," said Jean-Paul Pinelli, a professor of civil engineering and construction management at the Florida Institute of Technology.
One note: There are two public groups in Florida and Texas that act like private insurers for high-risk homeowners who can't get coverage elsewhere. They'll bear some of the cost burden, too.
In Florida, that unit is the Citizens Property Insurance Corporation. A similar government entity -- the Texas Windstorm Insurance Association -- is set up to insure high-risk regions of Texas.