Astros Foundation to Support Puerto Rico Relief Efforts with Transportation of Over 240,000 Pounds of Supplies
Six truck-loads of air cargo scheduled to arrive in Puerto Rico starting tomorrow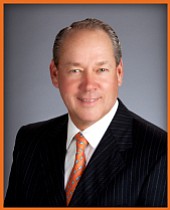 HOUSTON, TX — The Astros Foundation, in partnership with Crane Worldwide, FedEx and the Houston Mayor's Office, is facilitating the transport of over 240,000 pounds of supplies, equivalent to approximately six truck-loads of air cargo, to aid in Puerto Rico relief efforts in the wake of Hurricane Maria.
The first delivery of supplies, which includes water, clothing and diapers, is scheduled to arrive in Puerto Rico tomorrow, Sept. 27.
"The Astros, the Astros Foundation and our partners are committed to supporting the Houston community as well as other communities and those of our players," said Astros Owner and Chairman Jim Crane. "The devastation caused by Hurricane Maria in Puerto Rico, Hurricane Harvey in Houston and Hurricane Irma in Florida has been profound and we want to help as quickly and meaningfully as we can. We are grateful to our partners at FedEx and the Mayor's Office for their support in this effort, because Houston knows the importance of an immediate response in a time of crisis."
"It means a great deal to me that Jim Crane, the Houston Astros, my teammates, Houston Mayor Sylvester Turner and the National Association of Christian Churches, led by Pastor Jose Ortega, have all pledged support to the relief efforts in Puerto Rico, my home," said Astros veteran outfielder Carlos Beltrán. "I'm extremely overwhelmed with the generosity and commitment that Jim Crane and his foundation and organization have shown by helping me help Puerto Rico. I know these supplies will be very important to everyone recovering from Hurricane Maria, and I thank everyone with the Astros Foundation for their efforts."
The Houston Astros are proud to support their Puerto Rican players and coaches at the Major League level, including Beltrán, shortstop Carlos Correa, catcher Juan Centeno, bench coach Alex Cora and translator Alex Cintrón.