Doctors Thought She Was Psychotic, But Her Body Was Attacking Her Brain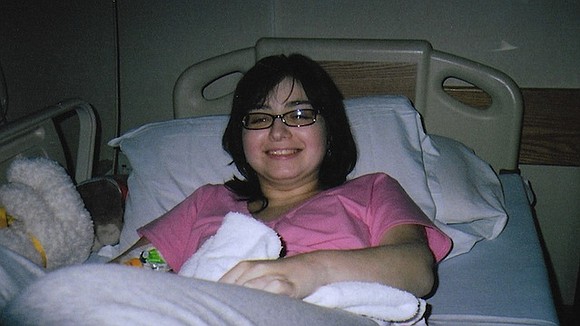 By Michael Nedelman, CNN
(CNN) -- Emily Gavigan was convinced that a nearby truck was following her. Someone was after her.
She was a sophomore at the University of Scranton in January 2009 when the "bizarre" behavior began, said her father, Bill.
Her parents noticed that she had been rambling, not making any sense. At one point, she called her family and friends to warn them: Something terrible was going to happen to all of them.
"Emily was like a different person. We didn't know who she was," Bill Gavigan said. "We had gone from having this daughter who was perfectly normal, happy, vibrant ... with a bright future ahead.
"All of a sudden, this all came crashing down."
Then, one day, Gavigan disappeared.
"We didn't know where she was for more than 24 hours," her father said.
She had gotten in her car and driven from Pennsylvania to New Jersey with no money. She went right through toll booths without paying. But she eventually found her way back to her grandparents' house, still convinced that she was being followed.
Her grandfather peered out the window, looking for something suspicious. But they soon realized there was no one after her.
"I get emotional when I think about it," said Gavigan's grandfather Joseph Chiumento.
Her parents showed up and took her to the hospital.
Say, 'I love you, dad'
Doctors initially thought Gavigan had a mental illness. She spent time in different psychiatric facilities, which made her family uneasy. One in particular reminded her father of the movie "One Flew Over the Cuckoo's Nest."
"They just kept trying medication after medication after medication, and none of it worked," Bill Gavigan said.
Things kept getting worse. There was some numbness in her face and hands, and she would develop seizures. Doctors went looking for something that might be wrong with her brain -- a tumor, perhaps -- but found none. She was misdiagnosed with multiple sclerosis but continued to decline.
In a video that the Gavigan family shared with CNN, Bill asks his daughter how she's feeling today. She opens her mouth, and her tongue moves like she's about to respond.
"Say, 'I love you, dad,' " he nudges.
She shakes her head weakly. No.
Twist of fate
A year after Gavigan started having symptoms, her family noticed something peculiar on an episode of NBC's "Today" show. The guest was Susannah Cahalan, a reporter at the New York Post who had written an article about her "mysterious lost month of madness."
"Who knows how many people out there are suffering from what I suffered from and are just not getting the diagnosis that they need?" Cahalan told the talk show hosts.
Cahalan's story sounded familiar to the Gavigans. She had become paranoid and exhibited odd behavior, just like Emily. She became convinced that she had bed bugs, and she could feel them on her left hand and face, according to neurologist Dr. Souhel Najjar, who treated Cahalan.
But Najjar had a hunch that Cahalan might have a neurological problem, not a purely psychiatric one.