Levy Park Conservancy to Host Healthy Bites to Save Lives with Famed Chef and Author Rocco DiSpirito on Oct. 21
Individuals and families encouraged to attend this free festival at Levy Park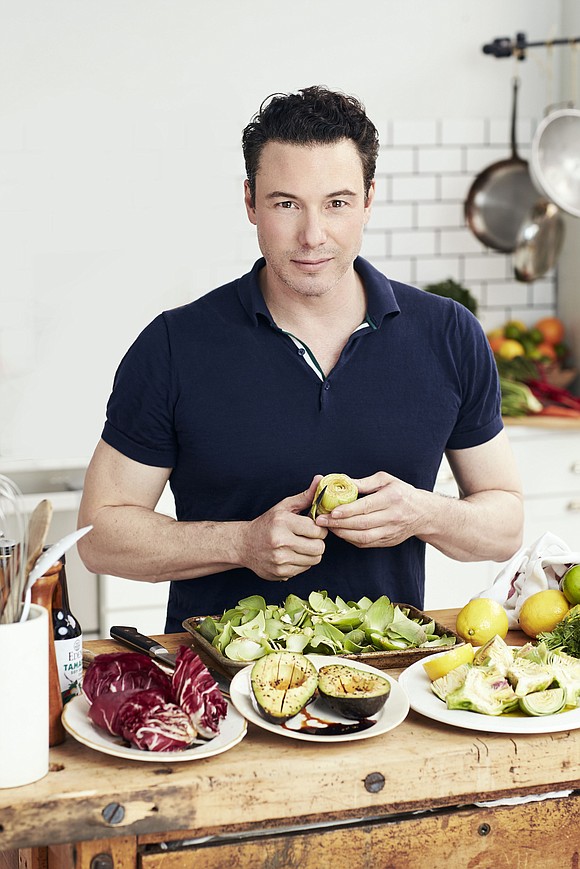 HOUSTON, (September 29, 2017) – The Levy Park Conservancy (LPC) presents Healthy Bites to Save Lives, a festival headlined by award-winning chef, author and lifestyle crusader Rocco DiSpirito and featuring Houston-area celebrities, chefs and experts to "Celebrate All that is Houston" on Oct. 21 from 10 a.m. – 4 p.m. The public is invited to this free event at Levy Park, 3801 Eastside St., which is sponsored by Dr. Mehmet Oz's HealthCorps.org and will raise funds to assist students in Texas who have been impacted by Hurricane Harvey.
Healthy Bites to Save Lives, which is family- and pet-friendly, will feature the best of the healthy food and beverage scene in Houston with local chefs, restaurants and businesses. In addition to a book signing and demonstration by Chef DiSpirito, there will be food trucks, cooking demos, product samplings, picnics, music and fitness demos.
"The Levy Park Conservancy is thrilled to partner with HealthCorps on this healthy eating event appealing to all ages and tastes," says Lindsey Carey, LPC's Programming Coordinator. "We continue to promote health and wellness programming at Levy Park because we believe citizens lead happier and more productive lives when they incorporate sound nutrition and abundant exercise into their lifestyles. We see this as a natural fit, combining education, fun and healthful, delicious food."
According to HealthCorps President Michelle Bouchard, who is based with staff out of Houston, "Prior to Hurricane Harvey, Rocco and HealthCorps had already planned an event to help get the word out about the incredible food scene here in Houston. Once the devastation hit, however, Dr. Oz, Rocco and I decided it was more important than ever to use the free festival to raise monies for much needed resilience resources for students affected by the flooding of their homes."
DiSpirito is a James Beard award-winning chef, healthy lifestyle expert and New York Times bestselling author. His newest cookbook, Rocco's Healthy + Delicious, features more than 200 mostly plant-based recipes for everyday life. He was hailed the champion of Food Network's hit series Guy's Grocery Games: Superstars where he won $40,000 for HealthCorps.
Additionally, Dispirito launched an organic, plant-based product line, Rocco's Healthy + Delicious, featuring an assortment of snacks and meals, available at roccodispirito.com, and founded a fresh food meal delivery service. DiSpirito is recognized for his inspiring weight loss journey and is committed to demonstrating that "healthy" and "delicious" are not mutually exclusive.
For more information on Healthy Bites to Save Lives visit levyparkhouston.org or healthybitestosavelives.