Ah-choo! These meds linked with higher allergy risk in kids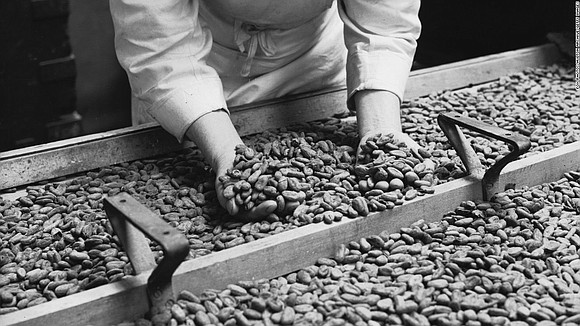 By Jacqueline Howard, CNN
(CNN) -- Around the world, the prevalence of allergies and asthma has continued to rise for decades, and a new study suggests one possible factor that could help explain why.
The study, published Monday in the journal JAMA Pediatrics, links the use of acid-suppressive medications and antibiotics during infancy with the subsequent development of allergic diseases, including asthma, in childhood. Acid-supressive medications include
"These medications are given frequently. In our study, we found that about 8% of all children received a prescription for acid-suppressive therapy," said Dr. Edward Mitre, an associate professor in the Department of Microbiology and Immunology at the Uniformed Services University in Bethesda, Maryland, who was lead author of the study.
Mitre, a father of three, thought of his own son while conducting the study. When the boy was a newborn, a pediatrician once recommended that the baby take an acid-suppressive medication because he often cried when he was laid down a certain way, Mitre said.
Acid-suppressive medications are typically prescribed or available over the counter to help reduce problems related to gastric acidity, like acid reflux or ulcers, and commonly known versions of these drugs incude ranitidine and lansoprazole.
"These medications are usually given to infants who regurgitate food and appear fussy. For most infants, though, regurgitation of food is not a disease. Rather, it's a developmentally normal process," Mitre said.
"There are some infants with severe gastroesophageal reflux, who have disease from this and who warrant medical therapy, but it is probable that the vast majority do not," he said. "So we feel this study is important because it suggests that antibiotics and acid-suppressive medications should be used only in situations of clear clinical benefit, since we see this association with increased risk of allergies."
In the United States, food allergies affect about 5% of children and 4% of adults, and allergic rhinitis or hay fever affects about 8% of adults and children, according to the National Institutes of Health.
In the United Kingdom, food allergies and intolerances affect about 8% of children and 2% of adults, according to the Food Standards Agency.
As for asthma, globally, about 235 million people have the condition, which is the most common chronic disease among children, according to the World Health Organization.
In the US, the number of people with asthma has soared by more than 60% since the early 1980s, according to the WHO.
Antibiotics tied to greater than two-fold asthma risk
The new study included data on 792,130 children, born between October 2001 and September 2013, whose medical records were within the US Department of Defense's TRICARE Military Health System.
Using the system's database, the researchers took a close look at which children were prescribed outpatient acid-suppressive medications -- histamine-2 receptor antagonists also known as H2 blockers, or proton pump inhibitors -- or antibiotics, such as penicillin, at any time within their first six months of life.
After examining the medication prescriptions, the researchers looked at which children in the data were diagnosed with an allergic disease, such as a food allergy or asthma, from 6 months of age and older.