Andie MacDowell on Womanhood, Spirituality and Love After Love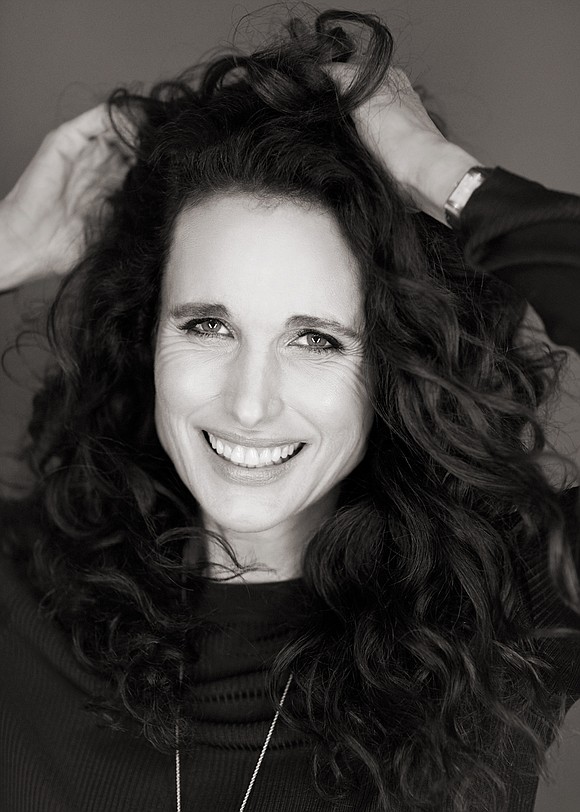 Andie MacDowell: That we're broken. Everybody, all of us. I think we're all broken and we're just trying to get through life as best as we can.
Allison Kugel: I feel like there should be a "but" there. We're all broken, but…
Andie MacDowell: But, we'll get through it together. We need each other and nobody's perfect.
Allison Kugel: How are you going to ring in your sixtieth birthday next month?
Andie MacDowell: I'm going to be working which is what I like to do! That's a good thing. I want to do something special. Maybe I'll go to India. I've been wanting to go to India for a long time.
Allison Kugel: What do you think this new decade will bring into your life?
Andie MacDowell: I know what I hope it brings. I would like to do more spiritual work. Go listen to Ram Dass talk, and Marianne Williamson; go to a yoga retreat and cultivate every aspect of myself so that I can continue to work on peace of mind. As you get older, I feel like if you're going down the right road there is this clarity that you can see in your eyes. It's a gentleness that is the most beautiful aspect a human can have. That is my goal, to continue to work on that gentle side of myself.
Allison Kugel: The title of this film, Love After Love, I feel like it holds a double meaning. Does it mean finding your life after losing love, or finding love again after losing love, or both?
Andie MacDowell: For me it means that love is a complex thing. You can't fit it all in one place. In this film, it could mean that maybe we all loved him so much that we needed to learn to love in another way. If you don't have a person in your life any longer, then you have to find your way to loving other people.
Love After Love is in theatres and On Demand March 30th.
Allison Kugel is a syndicated entertainment and pop culture journalist, and author of the book, Journaling Fame: A memoir of a life unhinged and on the record. Follow her on Instagram @theallisonkugel.