Masters 2018: Firefighter Matt Parziale to tackle Augusta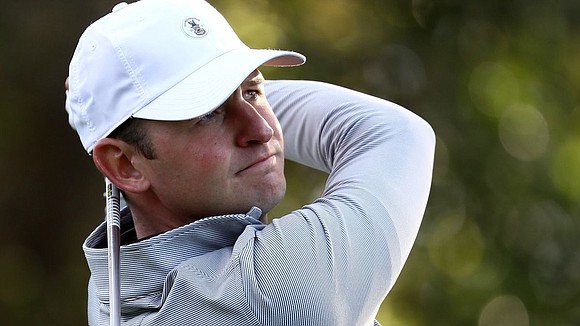 "So it's great he's playing good again and it will be a fun week. It would be great to play with Tiger, but he's in high demand. So if that happens great, if not no big deal.
"I played with Rory (McIlroy) today that was a great experience. He was awesome. We had great conversations about golf, about life, he's a great person."
Instead, Parziale will play the opening two rounds alongside Canada's former champion Mike Weir and the USA's Brendan Steele.
READ: The Hollywood star with box-office appeal
READ: Pernilla Lindberg wins first title at 250th attempt ... and it's a major
While most top-level athletes with media training would be all to happy to appease journalist's questions with how firefighting helps his golf game, the straight-talking Parziale doesn't sugar-coat his answers.
"I don't think it affects golf in any way," he explains. "I put a lot of work into preparing for tournaments and just because I fought a fire, doesn't mean golf's any easier.
"But it's different, too, where in a fire you're there with 30 other guys sometimes and you rely them, they rely on you. On the golf course you're by yourself. So it's two separate situations."
Parziale is humble about his profession and somewhat reluctant to speak about his experiences as a firefighter.
Beyond admitting "it's a dangerous job," he quickly extinguishes prying questions about specific hairy moments, though does add, when fighting a fire, "It's pitch black. It's not like the movies."
But he is happy to talk about his proudest moment on the job, fighting a fire beside his father just before he retired.
"That was awesome," he recalls with joy. "He retired in November and we only worked a short time together so there's a small window and they don't put family members in the same group.
"I was working overtime in his group one night and we got a fire together, so that was great, we had a blast."
'I don't think I can caddie at the Masters'
In entirely different surroundings, Parziale will again have his father beside him this week, this time as caddie during the tournament at Augusta.
Despite having caddied for his son for the best part of 15 years, Vic was still surprised to be given the nod for the Masters.
"We were taking a shower after I had won the Mid Am," Parziale recalls. "And the first thing he said was: 'I don't think I can caddie at the Masters.'
"I said: 'What do you mean?' And he said: 'I can't read the putts.' But he hasn't read a putt for me in 12 years, so I don't know why he thought he would start now.
"We have had a great time together. He's probably been doing it 15 years for me. So it's a blast. We don't really talk about golf out there, just other stuff, and we have a lot of fun."