Rockets Week In Review: Week 25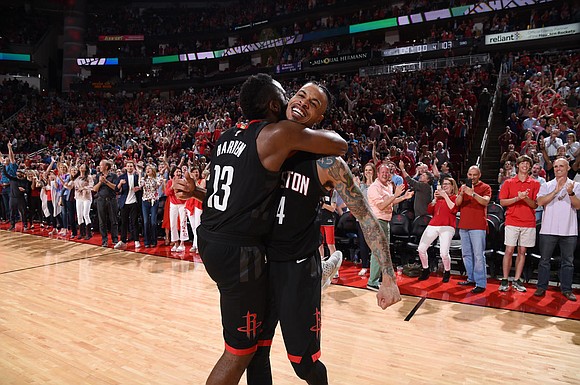 More wins, more milestones, and one buzzer beater for the ages capped off another week of Houston Rockets basketball.
With a 2-1 week, the Rockets secured the best record in the NBA this season and home court advantage throughout the playoffs. It is the first time the Rockets have accomplished that feat in franchise history. Houston is 62-15 with five games remaining (3 home; 2 away).
After a blowout win vs. Chicago on Tuesday to start the week, the Rockets faced some adversity from an unlikely source on Friday night. The Phoenix Suns came into Toyota Center and jumped on the Rockets to start the game. After a hard-fought second half comeback by Houston, the final 12 seconds saw three lead changes, including Gerald Green's epic buzzer beating three for the win. The shot propelled the Rockets to their 11th straight victory, their third winning streak of at least that length this season.