JPMorgan Chase and other big banks take center stage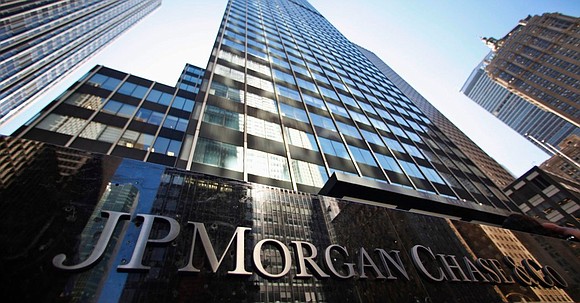 Paul R. La Monica and Danielle Wiener-Bronner
(CNN Money) -- 1. Big banks are ready for their close-up: Stocks have gyrated wildly in the past month, mainly because of headlines about possible trade wars and not because of any real data about how companies are doing. That's about to change.
Investors will soon find out how big banks did in the first three months of the year. They'll also get some hints about what these financial giants expect for the remainder of 2018.
Money manager BlackRock, which owns the popular iShares family of ETFs, will report earnings on Thursday morning. And then more results come Friday morning: Jamie Dimon's JPMorgan Chase and scandal-ridden Wells Fargo are the highlights. Citigroup and PNC will also release earnings Friday.
Banks won't be the only ones reporting earnings next week. Delta, Bed Bath & Beyond and Rite Aid are also due out.
Results will probably be very strong. Wall Street is predicting that earnings for the S&P 500 will rise 17% from a year ago, and the banks should do even better.
Analysts are forecasting quarterly profit gains of about 20% from a year ago for BlackRock and Citigroup and a nearly 40% jump for JPMorgan Chase.
One reason: Ironically enough, the breakneck moves in the market are good for banks with big investment businesses. People tend to trade more in volatile markets, which boosts revenue for the financial firms. (Wells Fargo, which has less exposure to Wall Street, is expected to report just a 7% increase in profit.)
"Strip away the headlines and look beneath the surface and you'll see financials should help lead profits higher," said Jack Ablin, chief investment officer with Cresset Wealth Advisors.
But investors will also be looking for clues from the big banks about whether the recent market turmoil will become more of a problem.
Dimon, who typically talks to reporters and financial analysts after JPMorgan Chase reports its earnings, has already issued a stern warning to political leaders in Washington.
He wrote in his annual shareholder letter last week that "retreating from the world is not the solution, nor is burning down the current system and starting anew."
Dimon added that "people don't think about the challenges in their everyday lives as being Democratic or Republican issues — and our political leaders need to stop thinking that way. We need a well-performing, competent government to thrive as a nation."
It will be interesting to see whether Dimon has anything more to say about this — and whether the heads of the other big banks will weigh in with their thoughts on the possibility of a trade war and other big geopolitical issues.
2. Zuckerberg goes to Washington: Mark Zuckerberg will testify before a joint hearing of the Senate Judiciary and Commerce committees on Tuesday and then the House Energy and Commerce Committee on Wednesday.
Lawmakers have been insisting that Zuckerberg take their questions since the Cambridge Analytica scandal broke last month, raising concerns about how Facebook handles personal data. There's a lot to talk about.