Trump cancels South America trip to monitor Syria response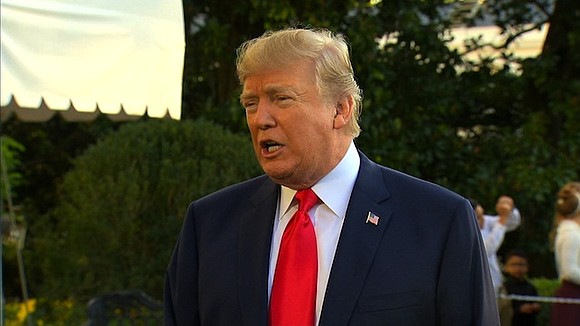 By Kevin Liptak, CNN White House Producer
(CNN) -- President Donald Trump scrapped a planned trip to South America, set to begin Friday, to monitor the American response to chemical weapons use in Syria, the White House said on Tuesday.
"President Trump will not attend the 8th Summit of the Americas in Lima, Peru or travel to Bogota, Colombia, as originally scheduled," press secretary Sarah Sanders said in a statement. "At the President's request, the vice president will travel in his stead. The President will remain in the United States to oversee the American response to Syria and to monitor developments around the world."
Trump has been mulling a response to the weekend attack with military leaders and foreign counterparts. He has signaled a decision would come within days.
The trip was set to have been Trump's first visit to South America as President. He was expected to meet fierce resistance to his hardline immigration stances from the assembled leaders.