Congress grilled Facebook's Mark Zuckerberg for nearly 10 hours. What's next?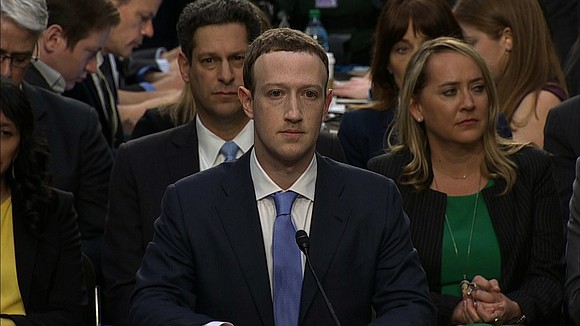 Seth Fiegerman
(CNN Money) -- Three hours into Mark Zuckerberg's second day of hearings on Capitol Hill, a Republican lawmaker offered "a little bit of advice" to the Facebook CEO: Be careful, or we might just have to regulate you.
"Congress is good at two things: doing nothing, and overreacting," Rep. Billy Long, a Republican representing Missouri, told Zuckerberg in a hearing Wednesday. "So far, we've done nothing on Facebook... We're getting ready to overreact."
Zuckerberg was grilled for about 10 hours by nearly 100 legislators in the House and Senate to address the Cambridge Analytica data scandal. Lawmakers in both houses, and on both sides of the aisle, raised concerns about whether Facebook had proven to be incapable of regulating itself. Even Zuckerberg said regulation of his industry is "inevitable."
And yet, after all the spectacle of the hearings, industry watchers continue to believe Congress is unlikely to pass significant new laws regulating Facebook this year given the complexities of the issue and the de-regulatory mindset of the Republican majority.
"Nothing has changed in my mind over the last two days," says Ari Waldman, director of the Innovation Center for Law and Technology at the New York Law School and author of "Privacy as Trust." "I have zero expectation that this Congress is going to make adequate changes."
The Republican-led Congress has been more focused on stripping away regulations than introducing new ones. Some members of the party, including Long, showed their clear unease with imposing additional regulation during the hearings.
"You're the guy to fix this. We're not," Long told Zuckerberg after issuing his warning about Congressional overreaction. "You need to save your ship."
Shortly before Zuckerberg testified before the Senate Commerce Committee, John Thune, the Republican chairman of the committee, said he knows "there are people who say we ought to regulate these social media platforms, [but] I'm not convinced that's the case."
But even in this hesitant camp, lawmakers showed a willingness to do just that. "I don't want to vote to have to regulate Facebook, but by God I will," Sen. John Kennedy, a Republican from Louisiana, said in the hearing Tuesday.
"Legislation in this Congress at this time is difficult, but Zuckerberg's appearance certainly increased its probability," says Roslyn Layton, a visiting scholar at the American Enterprise Institute who served on President Trump's transition team for the Federal Communications Commission. "There is no doubt that consumer protection is a winning issue for both parties this year."
The devil is in the details. Throughout the hearings, members of Congress struggled to understand how Facebook works, let alone to diagnose and agree on the precise problems that should be fixed by regulation.
The hearings came nearly a month after news broke that Cambridge Analytica, a data firm with ties to President Donald Trump's campaign, accessed information from as many as 87 million Facebook users without their knowledge.
The data debacle sparked outrage over consumer privacy, but also reignited broader concerns about Facebook's impact on privacy, civil discourse and domestic institutions around the world.