Bernie Sanders and Kamala Harris Crossed the Base. What Will It Cost Them?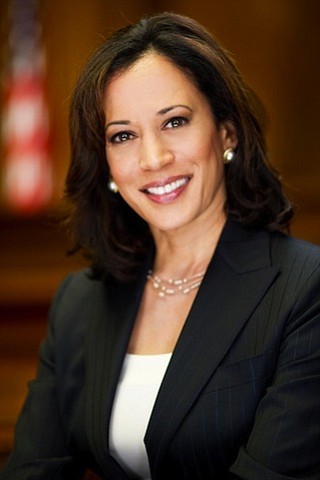 Analysis by Gregory Krieg
(CNN) -- On consecutive nights last week, in two cities more than 2,000 miles apart, a pair of the Democratic Party's best bets to oust President Donald Trump in 2020 created headlines that could stalk them for the next two years.
To call their comments gaffes or blunders misses the point. Both spoke candidly, delivering messages true to their respective politics. But with a feisty and crowded presidential primary already beginning to take shape, potential candidates, especially the would-be front-runners, are coming under heightened early scrutiny. When weaknesses -- real or perceived -- show up, people notice.
First to the plate was independent Sen. Bernie Sanders of Vermont, who traveled south to Jackson, Mississippi, to mark the 50th anniversary of the death of Martin Luther King Jr.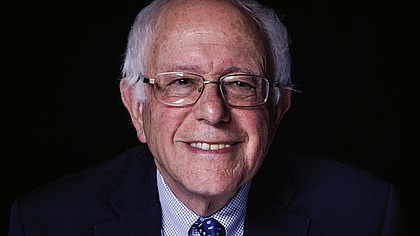 On Wednesday night, Sanders sat across from Chokwe Antar Lumumba, the 35-year-old African-American mayor and ally who has pledged to make Jackson the "most radical city on the planet," for a discussion about King's legacy and the persistence of economic injustice in American life.
Asked by an audience member what he was doing to keep his supporters engaged in the cause and pushing for a remake of the Democratic Party, Sanders criticized the party's "business model," calling it a "failure."
Then he turned down a more fraught path.
"People sometimes don't see that, because there was a charismatic individual named Barack Obama who won the presidency in 2008 and 2012," Sanders said. "(Obama) was obviously an extraordinary candidate, brilliant guy. But behind that reality, over the last 10 years, Democrats have lost about 1,000 seats in state legislatures all across this country."
Sanders' case here is a familiar one. He wants Democrats to "show up" everywhere, and he blames the party's long stretch of losses at every level of government on an institutional resistance to engaging voters in traditionally red states and districts.
But his mention of Obama -- at that time, in that place -- caused anger and frustration in some already skeptical quarters of the Democratic base, particularly among those who argue Sanders' insistence on framing inequality as a chiefly economic matter, with racial concerns existing downstream from that core divide, effectively downplays the fight for racial justice.
Since his emergence as a national figure, Sanders has taken strides to broaden both his appeal and the parameters of his political analysis. But the question lingers. As BuzzFeed put it in an in-depth examination of the backlash to his remarks in Jackson, has Sanders, now three years out from the beginning of his presidential bid, learned how to speak to black voters?
A night after Sanders came in wide of the mark, his Senate colleague from California, Kamala Harris, was back in her home state for a town hall event in Sacramento.
Like Sanders, Harris is among the early favorites -- if she decides to run -- for the Democratic nomination. A recent CNN poll, conducted, placed her in a league with Senate colleagues Kirsten Gillibrand of New York and Cory Booker of New Jersey, a couple of ticks down from better-known figures like former Vice President Joe Biden, Sen. Elizabeth Warren of Massachusetts and Sanders.