HCC Continues to Help Small Business Owners After Harvey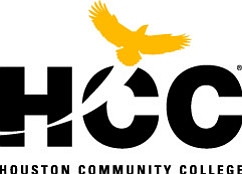 The Houston Community College (HCC) Small Business Procurement will hold its 1stAnnual "Access to HCC" Reverse Expo on Friday, May 4, 2018 from 8 am – 12 pm at the HCC West Houston Institute, 2811 Hayes Rd, Houston, TX 77082.
The "Access to HCC" Expo is the ultimate opportunity for Businesses to connect and network with Houston Community College (HCC) buyers, departments and community partners. Businesses will have the chance to learn about upcoming procurement opportunities and gain valuable insight on HCC departmental needs as well as network with our community partners.

"Immediately after the storm, the small business development program hosted a business symposium, "Dealing with the Aftermath of Harvey" where participants had an opportunity to hear firsthand from local small businesses that survived Hurricanes Ike, Rita and Katrina," said Veronica R. Douglas, CPPB - Manager, Small Business Development Program/Procurement Operations. "After the symposium, we wanted to follow up with something more that would continue to help local small business owners by giving them "Access to HCC!"
During this event, business owners will have an inside look at HCC's procurement and accounts payable processes, an opportunity to meet with community partners and most importantly allow them to gain a better understanding of how HCC does business, what procurement and contracting opportunities exist and meet face to face with HCC's community partners.