5 things for April 16: James Comey, Michael Cohen, Barbara Bush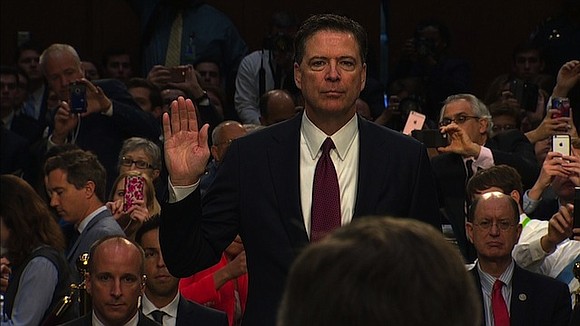 Barbara Bush
The "rock" of the Bush clan is in failing health and won't seek any more treatment. Former first lady Barbara Bush, who has been battling chronic obstructive pulmonary disease and congestive heart failure, is being tended to at her Houston home, with a focus on keeping her comfortable. Her family -- including her husband, former President George H.W. Bush -- is with her. A family statement says Barbara Bush, 92, "appreciates the many kind messages and especially the prayers she is receiving."
BREAKFAST BROWSE
People are talking about these. Read up. Join in.
Powerful performance, part 1
Welcome back, Carrie Underwood. She wowed the Academy of Country Music Awards in her first performance since the accident that injured her face.
Powerful performance, part 2
Coachella became "Beychella" for a night as Beyonce grooved -- and made a little history -- with a pointedly political, fiercely empowering performance.
RIP, R. Lee
On screen or off, nobody was tougher than R. Lee Ermey, the harder-than-nails drill sergeant from "Full Metal Jacket." The real-life Marine has died at age 74.
Boston strong
Runners commemorated the fifth anniversary of the Boston Marathon bombing by running a course that spelled out -- what else -- Boston.
HAPPENING LATER
Teacher rally
Hundreds of Colorado teachers will rally at the state Capitol in Denver to push for more money for education in the latest wave of teacher protests sweeping the country. Want to know why teachers are so fed up? Check out these charts and then read four myths about teacher pay.
QUOTES OF THE DAY
"The president is not above the law."
A 1,366-word editorial in today's New York Times urging lawmakers to act if President Trump fires special counsel Robert Mueller or Deputy Attorney General Rod Rosenstein.
"I hope to meet personally with the two men who were arrested to offer a face-to-face apology."
Starbucks CEO Kevin Johnson, doing damage control after the arrest of two black men at a Philly branch of the coffee chain sparked cries of racial profiling and discrimination.
AND FINALLY ...
Sweet serenade
A little girl plays her accordion and the cows come a-running.