'Who is Meek Mill and why do we want to free him?' Someone, somewhere, is in dire need of this article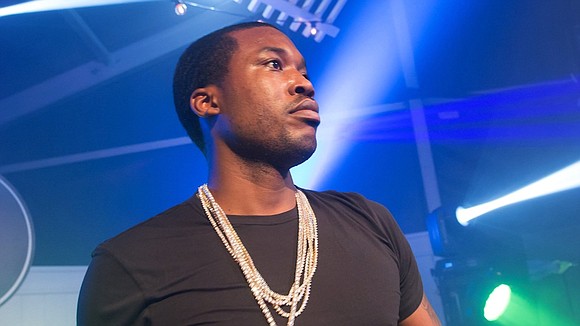 By AJ Willingham, CNN
(CNN) -- #FreeMeekMill has been a big deal for quite a while, but this week, New England Patriots owner Robert Kraft added his voice to the chorus of famous names advocating for the rapper's release from prison.
His endorsement of Meek has brought another wave of attention to the movement, and if you happen to be one of the people who don't know who Meek Mill is or why his incarceration has become such a touch point, now's the time to learn.
Who is Meek Mill?
Meek Mill (full name: Robert Rihmeek Williams) is a 30-year-old rapper from Philadelphia. He's best known for his debut LP, 'Dreams and Nightmares.' He also made headlines for numerous artistic and personal feuds with other performers, most notably Canadian rapper Drake. He also had a long relationship with Nicki Minaj.
Why's he in jail?
This is a complicated question. You know how in Les Miserables, Jean Valjean is sent to prison for stealing a loaf of bread, and ends up being there for 19 years because he tried to escape a few times and fought some guards, thus extending his incarceration and rendering it extremely disproportionate to the original crime? Meek's supporters would kind of liken it to that.
In 2008, Meek was convicted on gun and drug charges after he was arrested for illegally carrying a gun while walking to a corner store. He was sentenced to several months in prison, and was released early with five years' parole.
During those five years, Meek was convicted of several parole violations, most of which came when he failed to report his travel plans to the judge presiding over his case (he was actively working as an entertainer during those years).
In 2014, he went back to prison for five months for such a violation, after which his judge reinstated his probation.
In March 2017, he was arrested after being involved in a fight at a St. Louis airport. In August of 2017, he was arrested again in New York for "reckless endangerment" for popping wheelies on his dirt bike and not wearing a helmet.
Because of his extended probation, which if you recall was related to a crime he was convicted of nearly a decade ago, he was sentenced to two to four years in jail. He is currently an inmate at the State Correctional Institution in Chester, Pennsylvania.
Why are people upset about it?
His incarceration has garnered criticism from fellow artists, athletes, and racial justice activists. In their eyes, Meek's case is more about comparative justice than it is about his actual sentence or criminal history.
It represents the intersection of several stress points related to race: Tolerance of police violence, mass incarceration and subjectivity in the criminal justice system.
For instance, after the Harvey Weinstein scandal broke earlier this year, people wondered aloud why Meek, who hadn't been convicted of a serious crime since 2008, was behind bars when Weinstein, an alleged serial abuser with allegedly shady business practices, was allowed to continue his alleged shadiness behind the scenes for decades.