Beautiful Madeira, the island of eternal springtime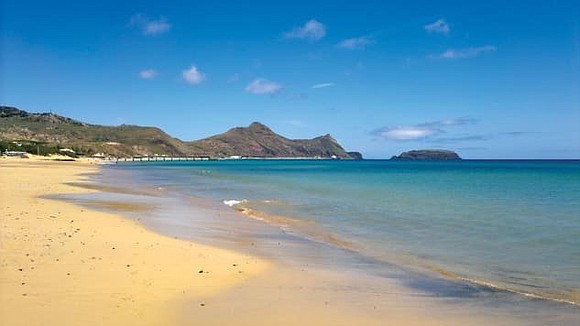 By Paul Ames, CNN
(CNN) -- Year-round spring climate. Mountains soaring from an ocean of deepest blue. An abundance of exotic fruit and superlative seafood. Unusual wines.
Madeira seems to be the island that has it all. Yet Portugal's "pearl of the Atlantic" has always had an image problem.
"Dreary, stuffy little place," a British friend told American writer Paul Bowles back in the 1950s. "Nobody goes there but very elderly ladies."
Bowles -- known for his travels around North Africa's wilder corners -- ignored them and was enchanted by Madeira. Less than four hours' flight from London or Paris, Madeira is still popular with seniors but this peaceful, year-round destination 300 miles west of Morocco is increasingly diversifying as new low-cost flights bring in younger visitors.
Here's what's unmissable when you travel here:
Plunging into black lava pools
On Madeira, the black lava bathing pools of Porto Moniz are just about as far as you can get from the island capital, Funchal.
Until recently, it took several hours of twisting mountain road to get there. Now they are reachable in just 50 minutes thanks to a network of highways and tunnels cut through the rocky heart of the island.
The road building has been criticized for its environmental impact, but it's brought the extremities of the island within easy reach of travelers.
At Porto Moniz, the meeting of Atlantic waves and some prehistoric volcanic eruption formed spiky rings of black lava rock along the waterfront.
They've been turned into one of the world's weirdest and most beautiful swimming baths. More than 4,500 square yards of clear, calm saltwater pools, separated from raging ocean surf by the lava walls.
Hiking levadas through the Laurisilva
A network of hiking trails follow more than 1,300 miles (2,092 kilometers) of narrow stone irrigation channels known as levadas criss-crossing Madeira's mountainous countryside.
Many lead into the Laurisilva forest, a remnant of the semi-tropical vegetation that covered the island before Portuguese explorers arrived in 1419.
One of the most scenic is the Levada do Caldeirao Verde, which meanders four miles past leafy glades and plunging ocean views before emerging into a clearing sprinkled by a 300-foot (91 meters) waterfall.
Getting tropical at the farmers' market
Flower sellers dressed in traditional rainbow-hued skirts. Fish merchants wielding machetes to slice torpedo-sized tuna. Funchal's Mercado dos Lavradores (farmers' market) is a spectacle. The fish is fabulous, but fruit is the main attraction.
Just about anything grows here. Island bananas are packed with flavor and there's a baffling variety of passion fruit; papaya, custard apples and something resembling a phallic pine cone called monstera deliciosa (it tastes like banana crossed with pineapple.)
Soaking up the rays on Porto Santo
Madeira's big disadvantage? No beaches. That's where Porto Santo comes in.
A couple of hours away by the daily ferry, or 15 minutes by plane, Madeira's little sister boasts a six-mile stretch of pure golden sand arcing around a bay of crystalline water. The island of 5,000 people buzzes in summer when Madeirans pop over to soak up the rays.