Governor Abbott Statement On Passing Of Former U.S. First Lady Barbara Bush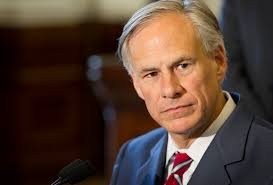 AUSTIN - Governor Greg Abbott today issued the following statement on the passing of former U.S. First Lady Barbara Bush:
"Barbara Bush dedicated her life to helping others. As only the second woman in history to be both the wife and mother of U.S. presidents, Barbara had a unique and profound impact on our country.
"Spearheading the fight against illiteracy, she created the Barbara Bush Foundation for Family Literacy, working to improve the lives of those less fortunate through education. Her selfless devotion to service defines the inspiring legacy Barbara has left behind. Her impact on Texas and our nation will forever be treasured.
"Cecilia and I extend our deepest condolences to President George H.W. Bush and the entire Bush family during this difficult time. We ask that all Texans join us in keeping them in their thoughts and prayers as they mourn the passing of a devoted wife, mother, and public servant."