Jurors hear Bill Cosby's side from 2005 deposition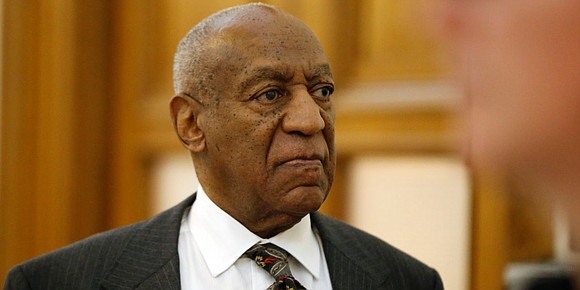 By Eliott C. McLaughlin and Aaron Cooper, CNN
(CNN) -- Jurors in Bill Cosby's indecent assault trial on Tuesday heard the defendant's own account of what happened between him and accuser Andrea Constand, in the form of his 13 year-old testimony.
Constand, a former Temple University employee alleges that she considered the comedian a mentor and said he gained her trust before allegedly sexually assaulting her in 2004.
Cosby did not testify in his first trial that ended in a hung jury, and is unlikely to testify in this trial, so a deposition taken when she sued him a year after the alleged assault may be his only sworn explanation of what happened.
Montgomery County, Pennsylvania District Attorney Kevin Steele and county detective James Read each read parts of the deposition to the jury.
Who's who in the Cosby trial?
Cosby, 80, has said the sexual encounter with Constand was consensual, and has pleaded not guilty to three charges of aggravated indecent assault.
Cosby's account
Cosby said he developed a romantic interest in Constand when he first met her and gave her his local phone number, according to the excerpts that were read.
Months later, as Constand visited his home, he says he gave her three halves of Benadryl pills, but didn't tell her what they were.
"I have three friends for you to make you relax," Cosby recounts in the deposition.
When asked why he called the pills "friends," Cosby said, "because they might take some of the stress and tension away."
A short time later, he says he initiated a sexual encounter by rubbing her stomach.
"I'm sitting with her and rubbing the middle, which is skin now, and without asking I'm saying can I go further," he said in the deposition. "I'm giving Andrea a time to say yes or no while I'm right there in the question zone."
Cosby said he digitally penetrated Constand, and she rubbed his private area.
"I feel that Andrea had a glow about our sexual moment," Cosby said. "I put my mouth to Andrea's breast and suck about four seconds."
Cosby said she then told him to stop, according to the deposition.
"She doesn't walk out with an attitude of a huff," Cosby said.
"You are telling us that she had permitted you to put her hand inside her vagina, but she didn't want you to suck her breast," Steele said quoting the deposition.
"Yes, she said stop and I stopped," Read said repeating Cosby's words.
Earlier in the day Cheltenham Township Police Sgt. Richard Schaffer testified he interviewed Cosby in 2005, after which Cosby had his driver bring him a bag and provided pills to police.
"He provided four pills to us that day," the sergeant said.
The pills were pink, he testified, and no blue pills were found when they searched Cosby's home.
Last week Constand told the jury she was given blue pills.
Constand's account