Justin Trudeau is in trouble, but he can fix that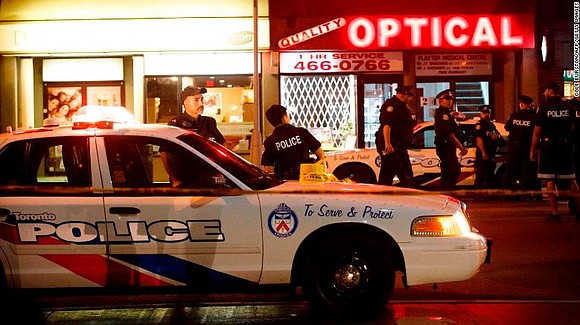 By Michael Bociurkiw
(CNN) -- There was a jarring sense of déjà vu last week in Canada as images of yet another attack on innocent civilians in Toronto played out on newscasts. A reportedly mentally ill man went on a gun rampage on Sunday evening in Toronto's popular Danforth neighborhood, killing two people and injuring 13 others. The attack occurred less than three months after a man drove a van into pedestrians in another busy part of Toronto, killing 10 people.
And those were just in 2018. In January 2017, in Quebec City, a man using a restricted firearm killed six people and injured others. And in September of that year, in Edmonton, a man carried out a stabbing and van attack, injuring five.
According to Toronto police, up to half of the guns on the streets of Toronto are smuggled in from the US, and the Canada Border Services Agency is routinely seizing illegal firearms at the Canada-US border. (Media reports say the semi-automatic handgun used in last week's Sunday shooting originated in the US, although Canadian-sourced illegal firearms arms are a big part of police seizures as well).
And these stories are not just anecdotal. According to the Canadian government, the number of homicide victims killed by firearms has been steadily increasing over the last three years. With gun violence on the rise in North America's fourth-largest city, the government of Prime Minister Justin Trudeau must now contend with growing calls for a crackdown on guns in Canada where, unlike in the US, people do not have a constitutional right to bear arms.
The surge in violence on Canadian streets adds to the list of issues Trudeau is going to have to deal with as he prepares for a federal election next year. Just three years into his mandate, the photogenic Trudeau must juggle a host of controversies that have hurt his popularity. Introducing a possible handgun ban in response to the violence and adding a new post for "border security and organized crime reduction" in a cabinet shuffle on July 18 are some of the ways Trudeau is getting battle ready.
But it will take more than that. With his protracted honeymoon over, Trudeau must project himself less as a Prime Minister known for viral selfies and more as a decisive leader willing to stand up to external threats. That may require a shakeup of his own team to prioritize issues management and damage control.
His focus should be on what he can control, starting with curbing the flow of migrants crossing into Canada. Ottawa is also under growing pressure from provincial premiers and big city mayors who say they are overwhelmed with the burden of caring for new migrants who can languish for years as they grind their way through Canada's notoriously clogged immigration processing system. Last year alone, more than 20,000 "irregular" asylum seekers were intercepted by police along the US-Canada border. These are individuals who have either transited through the US or have already claimed asylum in the US and use a loophole to cross into Canada where the chances of staying are much higher (all the while receiving such benefits as free health care, shelter and work permits).