Zimbabwe's ruling Zanu-PF wins parliament majority, electoral board says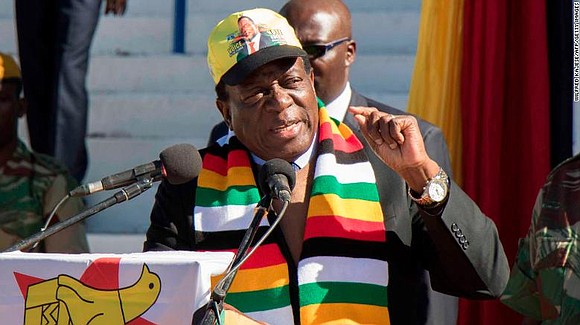 By Columbus Mavhunga, CNN
(CNN) -- Zimbabwe's ruling Zanu-PF party appears set to win a majority in parliament after winning 109 seats so far in national elections, the country's electoral commission announced Wednesday.
The main opposition Movement for Democratic Change party has won only 41 seats so far. A total of 210 seats were contested.
Zanu-PF is led by President Emmerson Mnangagwa, who took power after Robert Mugabe's 37-year rule ended under the pressure of a military takeover in November 2017.
According to the electoral commission, 70% of registered voters cast their ballot.
The commission has said it would only announce the result of the presidential vote once all 10,985 polling stations verified their results.
This is a developing story...