New National Poll Finds Consumers Still Want Financial Regulation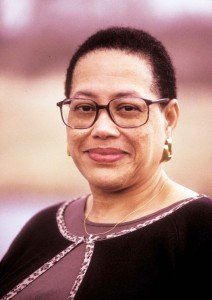 By Charlene Crowell
A decade ago, the entire nation suffered through a financial crisis that led to the brink of a global financial collapse. While Wall Street reckoned with its risky practices, America's families suffered lost wealth of nearly $2 trillion, half of it coming from communities of color who were targeted for high-cost and unsustainable mortgages.
Now a new poll finds that even with the passage of a decade, consumers still support financial regulation and related enforcement. Moreover, when it comes to payday and car-title lending, consumer scorn has grown even stronger over the past year for these small-dollar, debt trap loans that come with triple-digit interest rates.
The 2018 poll, conducted by Lake Research Partners and Chesapeake Beach Consulting, found that among respondents more than 90 percent viewed regulation of financial services to be very important, and registered support across partisan affiliations. Among Republicans, 85 percent supported regulation, compared to 92 percent of independents and 96 percent of Democrats.
Further, a growth in the number of consumers supporting a rule to hold payday lenders accountable increased six percentage points in just the past year. Believing that payday lenders prey upon those who have the fewest financial resources – low-wage earners, working families, and elder Americans, 79 percent of survey respondents want the Consumer Financial Protection Bureau (CFPB) to hold these predatory lenders accountable. A similar poll taken in 2017 tallied support of a CFPB payday rule at 73 percent.
When asked about the lack of enforcement against abuses by payday lenders, 81 percent were concerned about CFPB's inaction. And again, these strong responses crossed party lines: 77 percent of Republicans, 82 percent of independents, and 85 percent of Democrats.
The telephone survey of 1,000 likely 2018 general election voters occurred between June 28 to July 7, 2018, and has a margin of error of +/- 3.1. The effort was jointly underwritten by Americans for Financial Reform (AFR) and the Center for Responsible Lending (CRL).
"Ten years after the financial crisis, the public knows what it wants," noted Lisa Donner, AFR executive director. "But Wall Street and high-cost lenders are constantly pushing for deregulation and spending vast amounts of money to get it."
The current federal deregulation trend can be traced to an executive order signed by President Donald Trump on January 20, 2017, and then published in the Federal Register on February 3. The order directed all federal offices to repeal two existing regulations for every new one proposed. Secondly for Fiscal Year 2017, the incremental cost of every newly proposed regulation could not bring any costs.
To put it plainly, no proposed regulation could cost a cent. The Office of Management and Budget (OMB) was granted the sole authority to review and decide any requested written exceptions.
That official is Mick Mulvaney, who joined the Trump Administration as its OMB Director and has dually served as the Acting CFPB Director since late 2017.
So it is particularly noteworthy that 80 percent of survey respondents expressed concerns with three recent Consumer Financial Protection Bureau (CFPB) developments: