Lake Charles Featured in Top Under-The-Radar US Travel Destinations List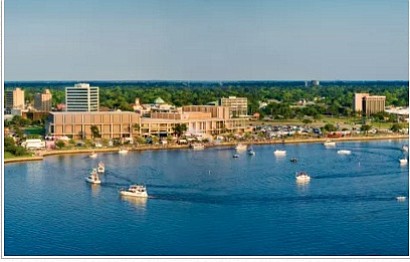 LAKE CHARLES, La. (August 3, 2018) – Lake Charles, Louisiana, is known for its delicious Cajun and Creole flavors complemented by an artistic culture. The Southwest Louisiana city was recently recognized by TheTravel.com in an article listing the top under-the-radar travel destinations in the United States.
In the article, titled "10 Under-The-Radar US Travel Destinations (10 To Avoid)," Lake Charles is described as a highlight in Louisiana for its artsy culture, unique museums and historic significance. Attractions such as 1911 Historic City Hall Arts & Cultural Center, Imperial Calcasieu Museum, and the Mardi Gras Museum of Imperial Calcasieu are mentioned as attractions that tourists should visit. The article gained more value when it was shared with the media outlet's 1.6 million Facebook followers.
Lake Charles is listed alongside other U.S. cities including Athens, Ga.; Beacon, N.Y.; and Fredericksburg, Texas.
"Top lists are intriguing, and they typically gain traction on social media. The Lake Charles/Southwest Louisiana Convention & Visitors Bureau works hard to have a strong online social media presence, engaging with the community while also developing relationships with travel writers and bloggers. Articles like this are meant to be shared, and we encourage the community to spread the word," said Kyle Edmiston, chief operating officer of the LC/SWLA CVB.
"It's no wonder that Lake Charles has become such a loved travel destination," said Mayor Nic Hunter of Lake Charles. "Our famous cuisine, colorful festivals, and southern hospitality make for a wonderful recipe that visitors enjoy. We also have a world-class staff at the convention and visitors bureau who work their hearts out to ensure the rest of the world knows about all that Southwest Louisiana has to offer."
TheTravel.com is an online publication covering a wide variety of travel topics. From interesting destinations, to luxury accommodations, the website specializes in list-type articles featuring all things travel for readers planning their next vacation.